Today marks 77 years since the Japanese attack on Pearl Harbor. The Veterans community of Decatur like they always do, came together to honor the fallen souls of that day in 1941.
Dan Caulkins an ARMY Veteran and Illinois State Representative delivered a heartfelt speech dedicated to the men, women, and children that were killed or wounded on  Dec 7th, 1941.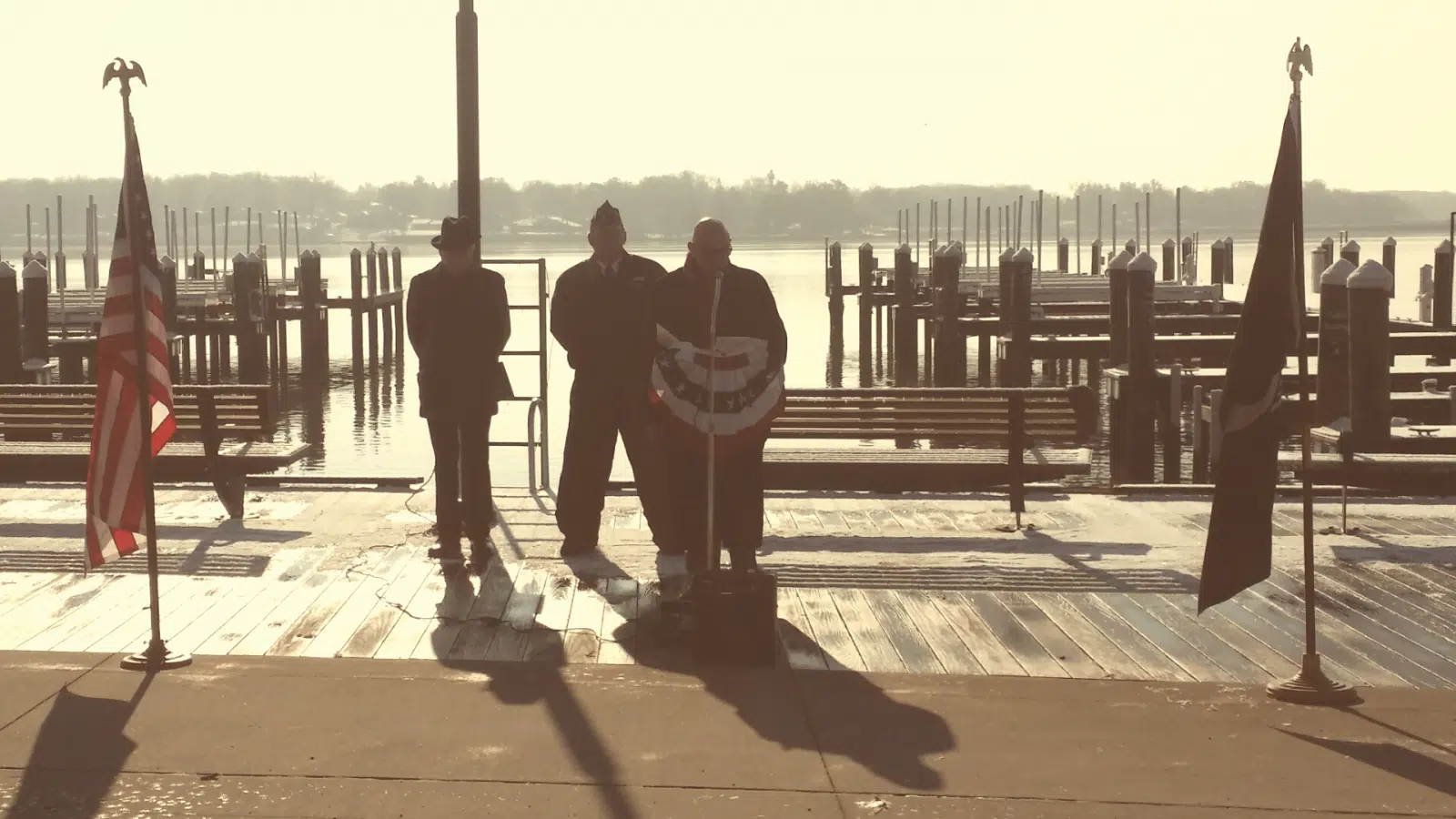 Members of the Macon County Honor Guard were present with flags in hand and rifles to salute Americans from years past. The Pledge Of Allegiance was spoken by everyone in attendance with sorrow and pride for everyone affected by the attack that would pull the United States of American into World War Two.  On this cold December morning, we looked out at beautiful lake Decatur, With Veterans from all branches of the military. TAPS start playing and the salutes pop up. A young Seaman is handed a wreath from his officer and makes his way to the water's edge.  The young Seaman drops the wreath into the water and stands at attention with a heartfelt salute everyone could feel. On this Pearl Harbor Remembrance Day, We the Veterans. We the Parents. We the Sons and Daughters. We the People of Decatur. We the People of The United States of America, honor you.