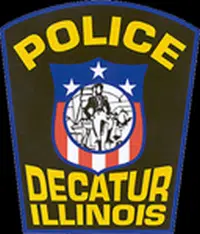 (Decatur, IL) — Just before noon on Wednesday, Decatur Police responded to a traffic accident at the intersection of Reas Bridge Road and Sangamon Road.
Once officers arrived on the scene, it was discovered that two cars had collided at the intersection and a pick-up truck was struck after the initial collision. An 87-year-old Oakley woman and a 42-year-old Cerro Gordo were the operators of the two vehicles.
Initial investigation shows the 87-year-old woman was attempting to turn south onto Sangamon from westbound Reas Bridge Road as the 42-year-old woman was traveling east on Reas Bridge Road. The two vehicles collided in the intersection and one of the vehicles then struck the pick-up truck which was stopped facing north on Sangamon Road.
The 87-year-old woman sustained life-threatening injuries and was transported to a local hospital by Decatur Ambulance where she is being treated. The 42-year-old woman was also injured as a result of the crash and was transported to a local hospital and treated for her injuries. The operator of the pick-up truck did not appear to have any injuries.