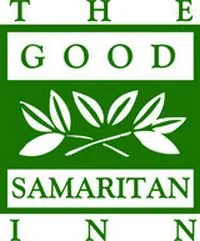 (Decatur, IL) — The Good Samaritan Inn needs your help by voting for them to receive a $25,000 grant from State Farm® to help improve their community. Starting on August 15 at 12:01 a.m. ET, U.S. residents who are 18 and older with a valid email address can vote for their favorite cause at www.neighborhoodassist.com.
The Good Samaritan Inn has until Aug. 24 at 11:59 p.m. ET to rally votes and anyone voting is allowed up to 10 votes per day. On September 25, the top 40 vote-receiving causes will be announced at www.neighborhoodassist.com and a $25,000 grant will be awarded to each of the affiliated nonprofits.
Votes to support The Good Samaritan Inn can be made by clicking here: NeighborhoodAssist.com/entry/2012130
State Farm Neighborhood Assist is a crowd-sourced philanthropic initiative that empowers communities to identify issues in their neighborhoods The State Farm Review Committee selected the top 200 finalists from 2,000 submissions.