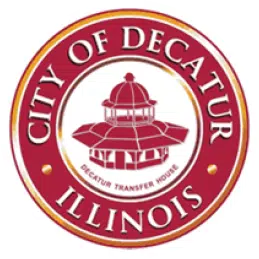 (Decatur, IL) — On Tuesday, August 7th, the City of Decatur is inviting all residents to join us for the 35th Annual National Night Out (NNO) crime and drug prevention event at Hess Park from 5:00-9:00 p.m.
As part of the event, the Superintendent of DPS61, along with Principals from both MacArthur and Eisenhower high school and several members of the Decatur School Board will participate in the dunk tank fundraiser for the Coalition of Neighborhood Organizations (CONO). CONO is the umbrella organization for the organized neighborhoods of Decatur that have defined boundaries, by-laws and officers.
The dunk tank event will take place throughout the evening where residents will have the opportunity to "dunk" our favorite DPS61 community leaders.
5:30-5:45 p.m.             Kendall Briscoe, DPS61 Board Member
6:00-6:15 p.m.             Courtney Carson, DPS61 Board Member
6:30-6:45 p.m.             Beth Nolan, DPS61 Board Member
7:00-7:15 p.m.             Dr. Paul Fregeau, DPS61 Superintendent
7:30-7:45 p.m.             Cordell Ingram, MacArthur Principal
8:00-8:15 p.m.           Amy Zahm-Duncheon, Eisenhower Principal
Tickets can be purchased for six balls for $5.  All proceeds go to the Coalition of Neighborhood Organizations for future neighborhood activities and events.
The NNO campaign involves local government officials, not-for-profit organizations, citizens, law enforcement agencies, civic groups, businesses and neighborhood organizations. Over 16,000 cities around the U.S. will host block parties, cookouts, parades, flashlight walks, contests, and youth activities.  In all, over 38.3 million people are expected to participate in "America's Night Out Against Crime".