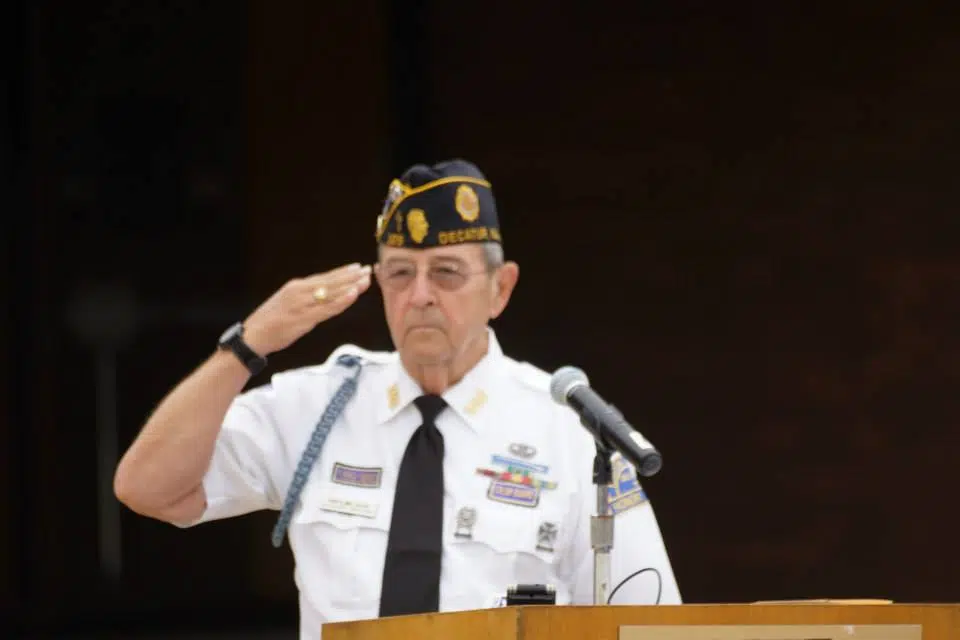 (Decatur, IL) — Family, friends and the Decatur community are mourning the loss of Veteran and chairman of the Veterans Assistance Commission of Macon County David Freyling as he passed away at his home on Saturday at the age of 79.
Freyling had been an active part of this community for the past 30 years. He served in the military and fought in the Korean war from 1956 to 1957 and then lived in Germany for a few years before devoting himself to veterans in Central Illinois for years to come. He was also chairman of the Veterans Assistance Commission of Macon County since 2005 and also spoke hundreds of times to different groups about Veterans Assistance services.
As a volunteer van driver, he drove veterans to the Danville VA. He made 389 trips totaling 70,020 miles. He was a member of the American Legion Post 72 Macon, Il Lancaster-Dunn. He was a longtime member of the Macon County Honor Guard, and active with the Red Cross for many years. Dave also served as an election judge in Decatur.
Kathie Powless, Superintendent of the Macon County Veterans Assistance Commission said, " He will be missed by all the veterans of Macon County and he was truly one of a kind."
Freyling also raised funds for multiple veterans causes in Macon County. He was awarded the Illinois Department of Veterans Affairs Voluntary Service Certificate for his continued service to the Veteran Community.