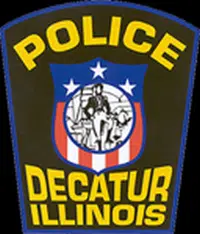 (Decatur, IL) — On Sunday morning, just after 3:00 a.m. Decatur Police responded to 1000 East Main Street after receiving calls regarding gunshots in the area. Around that time, a 24-year-old male was transported from the area of 1000 East Main Street to St. Mary's Hospital where he was later transferred to St. John's Hospital in Springfield.
Recently the Decatur Police has responded to numerous calls for service in that area regarding shots fired and other serious crimes. Back in May, Decatur Police also responded to shots fired in the 1100 block of East Main Street which resulted in two people being shot and two people have been arrested in conjunction with that shooting incident.
Decatur Police Department Detectives continue to work on leads in this case and the previous case and at this time no arrests have been made regarding the most recent shooting, but the investigation is on-going. If you have any information regarding either case call The Decatur Police Department at 424-2711, the Investigation Division at 424-2734 or if they want to remain anonymous they can call Crime Stoppers at 423-TIPS(8477).