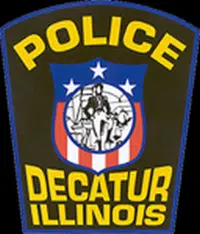 (Decatur, IL) — On Thursday night, around 7:30 p.m. Decatur Police responded to the area of 1100 East Main Street in reference to shots fired at that location. Once officers arrived on the scene, they located evidence that a shooting had occurred in the area.
A short time later, two victims suffering from apparent gunshot wounds arrived at St. Mary's Hospital. The victims were a 25-year-old female and a 41-year-old male. Both victims were transported from St. Mary's Hospital to St. John's Hospital in Springfield for further treatment of their injuries.
Decatur Police Department Patrol Officers and Detectives continue to work on the crime scene and interviews with victims and witnesses.
At this time no arrests have been made, but the investigation is on-going. The Decatur Police are asking anyone with information to call the Decatur Police Department at 424-2711, the Investigations Division at 424-2734 or if they would like to remain anonymous they can call Crime Stoppers at 423-TIPS(8477).