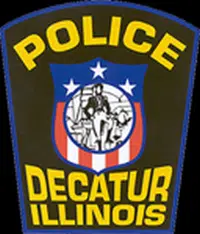 (Decatur, IL) — Just before 2:00 p.m. on Wednesday, Decatur Police Department's Street Crimes Unit, stopped a vehicle just east of Argenta on I-72. During the traffic stop, police brought in the K-9 unit and conducted a free air sniff around the vehicle which the K-9 alerted police of the presence of illegal drug odors coming from the vehicle.
During a search of the vehicle, detectives located two packages, which was later discovered to be approximately 2,596 grams of field tested positive cocaine, during the arrest the suspect fled on foot into a wooded area.
Decatur Police, Macon County Sheriff's Office Deputies, Illinois State Police, Illinois Conservation Officers and an agent from the Drug Enforcement Administration were able to apprehend the suspect southeast of Argenta and was taken into custody around 5:30 p.m.
The male individual faces arrest for Manufacture/Delivery of Cocaine over 900 grams. The street value of the cocaine is approximately $259,600.