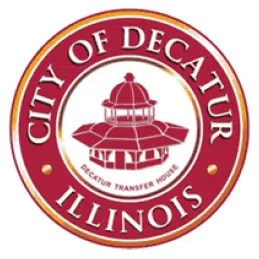 (Decatur, IL) – The City of Decatur will host the third annual Health and Wellness Fair for City employees, retirees and their families from 7:30 a.m. to 3:30 p.m. Wednesday, April 4 at the Decatur Civic Center. The mission of this event is to promote employee health awareness and to introduce City employees and their dependents to tools, information, and resources available to manage health and wellness.
In addition, studies show that healthy employees are more engaged and productive while poor employee health can cost employees through increased out of pocket expenses and employers and taxpayers through increased medical and pharmacy expenses and dollars lost through workplace absenteeism.
During the health fair, vendors and businesses will provide routine medical testing, information concerning nutrition, stress management, financial management, exercise, and healthy sleeping habits among other items designed to promote wellness and healthy lifestyles. Decatur Memorial Hospital and HSHS St. Mary's Hospital will be featured vendors along with the Richland Community College Culinary Arts Institute which will provide a healthy meal to participants.
A Central Illinois Community Blood Center blood drive will also be held at the fair from 7:30-1:30 p.m. Beyond the benefits to employees and hopeful cost savings for taxpayers, City Manager Tim Gleason hopes that the event will continue to build upon recent community efforts to improve public health and emphasize the City's commitment to this important cause. This event is being hosted by the City of Decatur Wellness Team which was formed as a catalyst for the promotion of employee health and wellness under the direction of the City Manager. Contact Billy Tyus at 217 424 2801 for more information.