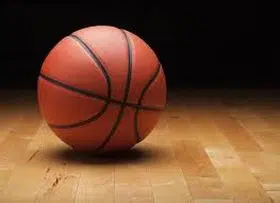 Sabres Rally Past Blackhawks
(Buffalo, NY)  —  Nicholas Baptiste scored twice in the third period to help the Sabres rally past the Blackhawks 5-3 in Buffalo.  Baptist tied the game at the 2:17 mark before scoring the winning goal with less than two minutes left.  Sam Reinhart finished with a goal and two assists for Buffalo, which ended a two-game slide.  Jonathan Toews gave Chicago a brief lead with a third period goal.  Jean-Francois Berube allowed four goals on 31 shots as the Blackhawks fell for the fourth time in five games.
EAST REGION
——-
Villanova Stomps Alabama, Advances To Sweet 16
(Pittsburgh, PA)  —  Mikal Bridges led the charge as top-seeded Villanova stomped Alabama 81-58 in the second round of the East Region in Pittsburgh.  Bridges nailed five-of-eight from downtown and finished with 23 points for the Wildcats.  Donte DiVincenzo nailed five three's as well and scored 18 as Villanova moves on to the Sweet 16.  Collin Sexton was the only Alabama player in double-figures with 17 points.  The Crimson Tide end the season at 20-and-16.
#3 Texas Tech Tops #6 Florida To Reach Sweet 16
(Dallas, TX)  —  Texas Tech is headed to the Sweet 16 after a 69-66 win over Florida in East Region action in Dallas.  Keenan Evans netted 22 points for the third-seeded Red Raiders, who advance to face the winner of Sunday's Purdue-Butler second round matchup in next Friday.  Zhaire Smith added 18 points, nine rebounds and seven assists in the victory.  Jalen Hudson poured in a game-high 23 points for the sixth-seeded Gators, who end the year 21-and-13.
MIDWEST REGION
——-
Duke Handles Rhode Island, Breezes Into Sweet 16
(Pittsburgh, PA)  —  Five Duke players scored in double figures as the Blue Devils breezed past Rhode Island 87-62 in the second round of the Midwest Region in Pittsburgh.  Marvin Bagley the Third led Duke with 22 points and nine rebounds.  The Blue Devils shot just under 57-percent from the field in the win.  They'll face either Michigan State or Syracuse in the next round.  E.C. Matthews led the Rams with 23 points in defeat.  Rhode Island trailed by 17 at halftime and couldn't rally.  The Rams end the season at 26-and-8.
Kansas Hold Off Seton Hall
(Wichita, KS)  —  Malik Newman scored 28 points to lead Kansas past Seton Hall 83-79 in the second round of the Midwest Region in Wichita.  Newman drilled a team-high four from deep and made six clutch free throws down the stretch to help put the game away.  Sviatoslav Mykhailiuk added 16 points and Lagerald Vick scored 13 in the winning effort.  The top-seeded Jayhawks head to the Sweet-16 in Omaha where they will meet either Auburn or Clemson.  Angel Delgado scored 24 points and grabbed 23 rebounds for the eighth-seeded Pirates.  Khadeen Carrington paced Seton Hall with 28 points, including 12 in the final minute, as it wrapped up the year at 22-and-12.
SOUTH REGION
——-
Kentucky Pulls Away From Buffalo
(Boise, ID)  —  Fifth-seed Kentucky trailed for only 15 seconds in their 95-75 second-round NCAA Tournament win over 13th-seed Buffalo from Boise, Idaho.  Shai Gilgeous-Alexander led the Wildcats with 27 points, six assists and six rebounds.  Hamidou Diallo added 22 points for Kentucky, which awaits the winner of UMCB and Kansas State in the Sweet 16.  The Bulls were 7-of-31 from three after their hot shooting carried them to an opening round upset of Arizona.  Wes Clark had a team-high 26 points in defeat.  Buffalo finishes the season 27-and-9.
Loyola-Chicago Upsets Tennessee
(Dallas, TX)  —  Clayton Custer's jumper bounced high and dropped in with less than 10 seconds left to give Loyola-Chicago a 63-62 upset of Tennessee in the second round in Dallas, Texas.  The 11th-seeded Ramblers have now knocked out Miami as the six-seed and the third-seeded Volunteers on their way to 30-and-5.  They will play Nevada or Cincinnati in the Sweet 16.  Custer finished with 10 points, while Aundre Jackson paced Loyola-Chicago with 16.  Tennessee's Jordon Bone missed a three at the buzzer that would have given them the victory.  Admiral Schofield tallied 14 points in the loss.
WEST REGION
——–
Gonzaga Edges Ohio State; Advances To Sweet 16
(Boise, ID)  —  Gonzaga is headed to the Sweet 16 for the fourth straight season.  The fourth-seeded Bulldogs opened the game on a 15-0 run and were up by 11 at the break as they held on for an 90-84 win over the Buckeyes in second round action from Boise.  Zach Norvell Jr. racked up 28 points and 12 rebounds for the Zags, while Rui Hachimura had 25 off the bench.  Gonzaga advances to face the winner of Sunday's second round matchup between top-seeded Xavier and ninth-seeded Florida State in the Sweet 16 on Thursday.  Keita Bates-Diop dropped in 28 points for Ohio State, which ends its season 25-and-9.
Poole Hits Buzzer Beat To Send Michigan To Sweet 16
(Wichita, KS)  —  Jordan Poole drained a desperation three at the buzzer as Michigan starved off a second round upset with a 64-63 win over Houston in Wichita.  Devin Davis missed two free throws after hitting 9-of-10 throughout the game to keep the Wolverines alive.  Mo Wagner and Muhammad-Ali Abdur-Rahkman had 12 points apiece for third-seeded Michigan, which advances to the Sweet 16, where they'll play North Carolina or Texas A&M.  The Wolverines sit at 30-and-7.  Rob Gray had 23 points, but was 8-of-22 from the field in the loss.  Gray had a career-high 39 points in their first-round win over San Diego State.  The Cougars end the season 27-and-8.
LeBron, Cavs Beat Bulls
(Chicago, IL)  —  LeBron James recorded his 15th triple-double of the season as the Cavaliers beat the Bulls 114-109 at the United Center.  James had 33 points, 13 rebounds and 12 assists.  Jeff Green chipped in with 21 points and Jordan Clarkson scored 19 for Cleveland, which finished 3-and-3 on its six-game road trip.  Denzel Valentine dropped in a game-high 34 points for the Bulls, who have alternated wins and losses over their last nine games.  Bobby Portis posted 15 points and 15 boards off the bench in defeat.
Tiger Woods Five Off Lead At Arnold Palmer Invitational
(Orlando, FL)  —  Henrik Stenson is in the lead at 12-under-par heading into the final round of the Arnold Palmer Invitational at Bay Hill.  Tiger Woods fired an up-and-down three-under on moving day and sits five-strokes back in a tie for 10th at seven-under for the weekend.  Woods is looking for his first win and first back-to-back finishes since 2013.  Bryson DeChambeau is in second at 11-under and Rory McIlroy is third at minus-10.  Justin Rose and Ryan Moore round out the top five tied at nine-under-par.  Sunday's final round tees off at 8:15 a.m Eastern, Tiger hits the first tee at 1:30 p.m.