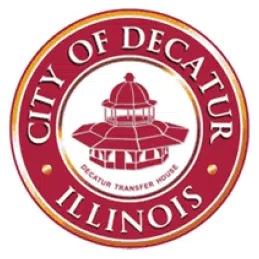 (Decatur, IL) — The City of Decatur in partnership with Advanced Disposal has set its 2018 citywide cleanup dates. Cleanup Dates will be held on Saturday, May 5th from 8:00 a.m.-12:00 p.m., Tuesday, June 19th from 2:00-6:00 p.m., Wednesday, September 12th from 2:00-6:00 p.m. and Thursday, October 11th from 2:00-6:00 p.m.
All events will be held in the Decatur Civic Center parking lot. Residents will be allowed to dispose of large items for no charge. Items must be placed in roll-off bins located in the parking lot.
Items such as old furniture, mattresses, and household items can be disposed of during this cleanup. Limited amounts of tires from residents will also be accepted. No Electronics, appliances, paint or yard waste will be allowed.
The city of Decatur's Citywide cleanups is part of the city's initiative designed to reinvigorate and improve neighborhoods. Contact Richelle Irons at 217-424-2864 or Raymond Lai, 217-424-2335 for more information.