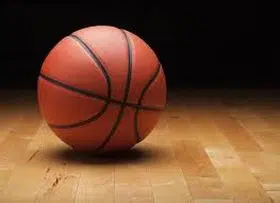 Bulls Stun Mavericks
(Chicago, IL)  —  Bobby Portis keyed the fourth quarter comeback as the Bulls stunned the Mavericks 108-100 in Chicago.  The Bulls trailed by as many as 11 points in the fourth, but Portis scored the tying goal with 4:09 left, and tacked on the next two baskets to put Chicago up for good.  He finished with a team-high 22 points, and Kris Dunn added 18.  The Bulls ended a five-game skid.  Harrison Barnes led the Mavs with 26 points, and Dennis Smith Junior scored 25 in the loss.  Dallas is just 7-and-24 away from home.
Thunder Streak Past Suns
(Phoenix, AZ)  —  The Thunder ended the game on a 10-0 run as they streaked past the Suns 124-116 in Phoenix.  Russell Westbrook tied the game with a lay-up before putting OKC up for good with a late three-pointer.  He finished with 43 points, 14 rebounds and eight assists.  Paul George added 20 points as OKC won its third straight game.  Devin Booker piled up 39 points for Phoenix on 16-of-28 shooting.  Josh Jackson and T.J. Warren each scored 19 for the Suns, who have lost 11 of their past 12 games.
Jazz Knock Off T'Wolves In Chippy Contest
(Salt Lake City, UT)  —  Donovan Mitchell and Rudy Gobert each scored 26 points as the Jazz dumped the Timberwolves 116-108 in Salt Lake City.  Jae Crowder added 15 points off the bench for Utah, before picking up his second technical foul and getting tossed in the fourth quarter.  The Jazz have won two-of-three to improve to 32-and-30.  Andrew Wiggins poured in a game-high 27 points for Minnesota, while Jeff Teague added 25.  Karl-Anthony Towns finished with 13 points for the T'Wolves before getting ejected in the second quarter for arguing.  Teague was thrown out in the fourth after a hard foul on Ricky Rubio.  The Timberwolves have lost two straight to fall to 38-and-28.
Clippers Crush Knicks
(Los Angeles, CA)  —  The Clippers piled up 71 points in the second half as they crushed the Knicks 128-105 in Los Angeles.  Lou Williams led L.A. with 21 points as they pulled away with a dominant third quarter.  DeAndre Jordan posted 19 points and 20 rebounds for the Clips.  Austin Rivers and Montrezl Harrell each scored 19 as well in the win.  Enes Kanter keyed New York with 18 points and 14 rebounds in defeat.  Tim Hardaway Junior added 17 points for the Knicks, who lost their third straight game.
Pacers Fight Off Bucks
(Milwaukee, WI)  —  The Pacers almost blew a 17-point fourth quarter lead, but fought off the Bucks for a 103-96 win in Milwaukee.  The Bucks got within two points in the fourth, but Indiana was able to hold on to a slim lead.  Victor Oladipo finished with 21 points and was one of six Pacers to score in double figures.  Khris Middleton keyed the Bucks with 30 points, and Giannis Antetokounmpo added 24 points and 10 boards.  Milwaukee is on a four-game slide.
Nuggets Dump Grizzlies
(Memphis, TN)  —  Gary Harris and Will Barton combined for 50 points as the Nuggets knocked off the Grizzlies 108-102 in Memphis.  Harris poured in 26 points for Denver, while Barton added 24 off the bench.  The Nuggets snapped a two-game slide as they improved to 34-and-28 on the season.  Marc Gasol was the high-man for Memphis with 22 points and Jarell Martin chipped in with 16.  The Grizzlies continue to struggle as they lost their 12th straight, bringing their record to a league-worst 18-and-43.
Canadiens Tip Hat, Skate By Islanders
(Brooklyn, NY)  —  Alex Galchenyuk had a hat trick and an assist to help the Canadiens beat the Islanders 6-3 at the Barclays Center.  Paul Byron and Noah Juulsen scored Montreal goals in a 1:43 span in the third period to break a 3-3 tie.  The Habs are 3-0-and-3 in their past six games.  Tanner Fritz, Josh Bailey and Brock Nelson scored the New York goals.  Islanders goalie Jaroslav Halak allowed five goals on 24 shots.  The Islanders have lost five straight and seven of nine.
Jets Topple Red Wings
(Winnipeg, Manitoba)  —  Patrik Laine found the back of the net twice for the Jets in their 4-3 win over the Red Wings in Winnipeg.  The Jets earned their sixth victory in eight games.  Ben Chiarot and Dustin Byfuglien [[ BUHF-lihn ]] had the other Winnipeg goals.  Niklas Kronwall, Anthony Mantha and Trevor Daley lit the lamp for Detroit.  Jimmy Howard had 38 saves in the loss.  The Red Wings have dropped two straight and five of seven.
Avalanche Pummels Wild
(Denver, CO)  —  Nathan MacKinnon finished with two goals and three assists as the Avalanche pummeled the Wild 7-1 in Denver.  Mikko Rantanen added a goal and three assists for Colorado, which put together a four-goal second period.  Semyon Varlamov racked up 31 saves for the Avs.  Mikko Koivu scored the Minnesota goal late in the second.  Devan Dubnyk gave up five goals on 17 shots before getting replaced with Alex Stalock.
Ducks Double Up On Blue Jackets
(Anaheim, CA)  —   Andrew Cogliano scored a short-handed goal and 87 seconds later Josh Manson scored on a breakaway in the second period to lead the Ducks to a 4-2 triumph over the Blue Jackets in Anaheim.  John Gibson made 34 saves after missing three games with an injury.  Anaheim is 5-1-and-1 in its last seven games.  Sonny Milano and Zach Werenski had the Columbus goals.  The Blue Jackets went scoreless on four power play attempts.  Columbus is on a two-game slide.
Michigan State Holds Off Wisconsin In Big Ten Quarterfinals
(New York, NY)  —  Miles Bridges had 20 points and nine rebounds as second-ranked Michigan State held off Wisconsin 63-60 in the Big Ten quarterfinals at Madison Square Garden.  Cassius Winston added 17 points for the Spartans, who improved to 29-and-3 on the season.  MSU was 10-of-11 at the free-throw line, while Wisconsin was just 2-of-6.  Ethan Happ had a game-high 22 points for the Badgers, who fell to 15-and-18.  Brad Davison and Khalil Iverson added 10 points each for Wisconsin in defeat.
Michigan Knocks Off Nebraska In Big Ten Quarterfinals
(New York, NY)  —  Mo Wagner compiled 20 points and 13 rebounds to lead 13th-ranked Michigan to a 77-58 win over Nebraska in the Big Ten quarterfinals at Madison Square Garden.  Muhammad-Ali Abdur-Rahkman made all five of his three-point tries en route to 21 points as the Wolverines ran their record to 26-and-7.  U-of-M will play rival Michigan State in Saturday's semifinals.  James Palmer Jr. and Isaiah Roby scored 16 points each for the Huskers, who shot just over 30-percent and fell to 22-and-10.
Penn State Stuns Ohio State In Big Ten Quarterfinals
(New York, NY)  —  Josh Reaves dunked home the go-ahead score with less than five seconds left as Penn State stunned number-14 Ohio State 69-68 in the quarterfinals of the Big Ten tournament in New York.  Reaves also made a pair of free throws in the final minute to help Penn State pull out the win.  He finished with nine points, while Tony Carr scored 25 to lead the Nittany Lions.  Penn State is 21-and-12 and faces Purdue in the semifinals. Keita Bates-Diop led the Buckeyes with 25 points. Ohio State is 24-and-8 and needs an at-large bid to make the NCAA Tournament.
Purdue Pounds Rutgers In Big Ten Quarterfinals
(New York, NY)  —  Carsen Edwards and Vince Edwards each put up 26 points as Purdue pounded Rutgers 82-75 in the Big Ten tournament quarterfinals from New York.  The two Edwards', who aren't related, combined to shoot 8-of-17 from beyond the arc.  Both players nailed key free throws down the stretch.  The Boilermakers will face Penn State in the semifinals Saturday.  Geo Baker led the Scarlet Knights with 25 points off the bench.  Rutgers now sits at 15-and-19 with its season likely over.