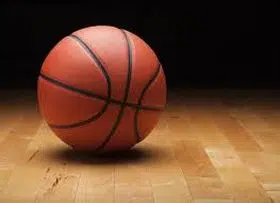 New-Look Clippers Fold Bulls
(Los Angeles, CA)  —  Tobias Harris finished with 24 points in his Clippers debut as they folded the Bulls 113-103 in Los Angeles.  Danilo Gallinari also put up 24 points as the Clippers move past the Blake Griffin era.  Lou Williams added 21 off the bench in the win, which is LA's since Griffin was traded to Detroit.  Zach LaVine led Chicago with 21 points.  Paul Zipser finished with 16 and made four-of-six three-pointers in defeat.  The Bulls are on a six-game skid.
Flames Best Blackhawks In OT
(Calgary, Alberta) —  Sean Monahan scored 59 seconds into the overtime period to lift the Flames to a 4-3 victory over the Blackhawks in Calgary.  Michael Frolik, Matt Stajan and Johnny Gaudreau scored the Calgary goals in regulation.  Calgary snapped a six-game losing streak.  Chicago jumped out to a 2-0 lead on Nick Schmaltz and Vinnie Hinostroza goals.  Anthony Duclair's unassisted goal with 5:47 left in the second period put the Hawks up 3-2.  Chicago has lost two straight and is in last place in the Central Division with 56 points.
St. John's Stuns Duke
(New York, NY)  —  Led by 33 points from Shamorie Ponds, Saint John's stunned fifth-ranked Duke 81-77 at Madison Square Garden.  The Red Storm held off a late rally from the Blue Devils, with Ponds and Tariq Owens nailing key free throws to close out the win.  Bashir Ahmed scored 19 and Owens put up 17 as Saint Johns ended an 11-game losing streak.  Duke trailed most of the second half, but took a brief lead with 1:35 remaining.  The Blue Devils were led by three freshman, with Gary Trent Junior scoring 22 points and Marvin Bagley the Third adding 19.  Wendell Carter finished with 14 points and 15 rebounds as the Blue Devils dropped to 19-and-4 overall and 4-and-3 on the road.
Oklahoma State Upsets Kansas
(Lawrence, KS)  —  Oklahoma State led by 13 at halftime and never looked back in an 84-79 upset win over seventh-ranked Kansas in Lawrence.  Kendall Smith led the Cowboys with 24 points as they ended a three-game slide.  Cameron McGriff chipped in 20 points and nine rebounds as OK-State improved to 14-and-9.  For the first time since 1998-1999, Kansas has lost three games in one season at Allen Fieldhouse.  Udoka Azubuike finished with a team-high 20 points in 21 minutes.  The Jayhawks fell to 18-and-5.
Texas Knocks Off Oklahoma
(Austin, TX)  —  A 7-0 run in the final two minutes was the difference as Texas knocked off number-15 Oklahoma, 79-74, in Austin.  Matt Coleman keyed the run with four free throws and Mo Bamba's dunk with 34 seconds left put the Longhorns up by eight.  Coleman scored a team-high 22 points, and Kerwin Roach the Second put up 19.  Texas improved to 15-and-8.  Trae Young led Oklahoma with 19 points and 14 assists, but shot just 2-of-14 from beyond the arc.  Jamuni McNeace scored 16 for the Sooners, who have lost four of their past six games.
Alabama Clobbers Number-24 Florida
(Gainesville, FL)  —  Alabama overcame a 10-point deficit to upend number-24 Florida 68-50 in Gainesville.  The Crimson Tide outscored the Gators 41-17 in the second half as they improved to 6-and-4 in the SEC.  Collin Sexton paced Bama with 17 points and Donta Hall added 14 with 11 rebounds in the winning effort.  The Tide have alternated wins and losses over the last five and are 15-and-8 overall.  KeVaughn Allen led Florida with 16 points as it lost for the third time in four games.  The Gators bench was outscored 29-1 in defeat.  Florida fell to 15-and-8 and-6-and-4.
Missouri Beats Kentucky For First Time
(Columbia, MO)  —  For the first time in 11 meetings, Missouri defeated number-22 Kentucky 69-60 in Columbia.  The Tigers had lost their previous ten games to the Wildcats, dating back to 1960.  Jordan Barnett and Kassius Robertson each scored 16 points to lead Missouri.  The Tigers are 15-and-8 overall and 5-and-5 in the SEC.  Shai Gilgeous-Alexander was the only Wildcat in double figures with 15 points.  Kentucky shot just 31 percent from the field and missed 18 of 20 treys.  The Wildcats fell to 17-and-6 overall and 6-and-4 in the SEC.
Washington Upsets Arizona
(Seattle, WA)  —  Dominic Green nailed the game-winning three pointer for Washington as they took down number-nine Arizona 78-75 at Alaska Airlines Arena.  Noah Dickerson led all scorers with 25 points for the Huskies who also knocked off number-23 Arizona State on Thursday.  Washington has won four in-a-row to sit at 17-and-6 overall and 7-and-3 in the Pac-12.  Deandre Ayton pulled down 12 rebounds to go along with 19 points for Arizona, while Dusan Ristic poured in a team high 21 points.  The Wildcats had their seven-game winning streak snapped as they fell to 19-and-5 overall and 9-and-2 in Pac-12 action.
Fowler Holds Slim Lead At Waste Management Phoenix Open
(Scottsdale, AZ)  —  Rickie Fowler is the leader at the Waste Management Phoenix Open heading into the final round at the TPC Scottsdale.  Fowler followed up back-to-back rounds of 66 with a four-under 67 on Saturday and is 14-under for the tournament.  Jon Rahm, Chez Reavie, and Bryson DeChambeau are tied for second at minus-13.  Phil Mickelson highlights a group of three players tied for third at 15-under.  Saturday's round set a PGA Tour record for single-day attendance with over 216-thousand people.  Sunday's final round tees off at 11:05 a.m Eastern Time.