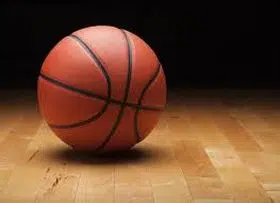 Hornets Outlast Pacers In Shootout
(Charlotte, NC)  —  The Hornets piled up 49 points in the first quarter and outlasted the Pacers 133-126 in Charlotte.  Kemba Walker led the charge with 41 points and nine assists for the Hornets, and Nick Batum [[ ba-TOOM ]] added 31 points.  Charlotte shot 53-percent from the floor for the game and upped its record to 22-and-29.  Victor Oladipo [[ O-la-dee-po ]] led Indiana with 35 points in defeat.  Myles Turner chipped in 19 points and 11 boards but the Pacers' three-game win streak is over.
Raptors Crush Blazers
(Toronto, Ontario)  —  The Raptors jumped out to a 19-point lead after one quarter as they crushed the Trail Blazers 130-105 in Toronto.  DeMar DeRozan led the charge with 35 points, and he nailed 6-of-10 three-pointers.  Jonas Valanciunas posted 18 points and the Raptors shot 19-of-40 from deep as a team.  Toronto is second in the East at 35-and-16.  Damian Lillard finished with 32 points and 10 dimes in defeat for Portland.  C.J. McCollum added 21 and Jusuf Nurkic scored 20 as the Blazers' four-game win streak ended.
Lakers Hold Off Nets
(Brooklyn, NY)  —  Brook Lopez scored 19 points against his former team as the Lakers held off the Nets 102-99 in Brooklyn.  Lopez made the Lakers' final basket to help secure the win.  Brandon Ingram put up 16 points and 10 assists, and Julius Randle added 19 points and 12 boards.  The Lakers ended a two-game slide and have won five-of-seven.  Spencer Dinwiddie led Brooklyn with 23 points and nine assists.  D'Angelo Russell finished with 15 points on 7-of-18 shooting against his former team as the Nets fell to 19-and-34.
Celtics Stomp Hawks
(Boston, MA)  —  The Celtics reeled off 41 points in the third quarter as they stomped the Hawks 119-110 in Boston.  Terry Rozier erupted for a career-high 31 points, and rookie Jayson Tatum poured in 27 to lead the way.  Kyrie Irving missed his second straight game with a quad injury.  Boston improved to 38-and-15, good for first in the Eastern Conference.  Taurean Prince [[ TORE-ee-in ]] led Atlanta with 31 points and eight rebounds.  Dennis Schroder put up 25 points, but Atlanta fell to just 4-and-21 away from home.
Giannis Leads Bucks Past Knicks In Parker's Return
(Milwaukee, WI)  —  Giannis Antetokounmpo laid in the winning basket with two seconds left as the Bucks knocked off the Knicks 92-90 at BMO Harris Bradley Center.  Antetokounmpo finished with a game-high 29 points, while Jabari Parker added 12 points in his first game back from an ACL injury that kept him sidelined for nearly a year.  Milwaukee has won five-of-six to improve to 28-and-23.  Kristaps Porzingis and Enes Kanter poured in 17 points apiece for New York.  The Knicks have dropped five-of-seven to fall to 23-and-30 overall.
Davis Makes History As Pelicans Smoke Thunder
(Oklahoma City, OK)  —  Anthony Davis exploded for 43 points to help lead the Pelicans past the Thunder, 112-100, at Chesapeake Energy Arena.  In the fourth quarter, Davis nailed a fade away jumper to become the Pelicans' all-time leading scorer.  E'Twaun Moore chipped in with 26 points for New Orleans, which improved to 28-and-23.  Oklahoma City's Russell Westbrook notched a triple-double with 16 points, 10 rebounds and 14 assists, while Steven Adams added 23 points.  The Thunder have dropped three in-a-row to fall to 30-and-23 on the season.
Warriors Slide Past Kings
(Sacramento, CA)  —  The Kings made things interesting, but the Warriors did enough to earn a 119-104 win in Sacramento.  Kevin Durant led Golden State with 33 points, and Steph Curry added 23.  The Warriors led most of the game, but the Kings pulled within one in the fourth after three straight Buddy Hield baskets.  Golden State is now 11-and-0 coming off a loss and leads the West at 41-and-11.  Hield finished with 16 points as did De'Aaron Fox.  Zach Randolph scored 18 and Justin Jackson added 17, but the Kings dropped to 16-and-35.
Mitchell Powers Jazz Past Suns
(Phoenix, AZ)  —  Donovan Mitchell knocked down a career-best seven three-pointers for the Jazz as they routed the Suns 129-97 in Phoenix.  Mitchell finished with 40 points for the second time this season, making him the only rookie in the NBA to do so.  The Jazz have won four straight to improve to 23-and-28 overall.  Josh Jackson paced the Suns with 20 points, while Devin Booker added 18 points.  Phoenix has dropped nine of its last 11 to fall to 18-and-35 on the season.
Sharks Fold Blue Jackets
(Columbus, OH)  —  The Sharks tallied a goal in each period as they folded the Blue Jackets 3-1 in Columbus.  Logan Couture scored his 22nd goal on a power play in the first.  Kevin Labanc and Marc-Edouard Vlasic padded the lead as San Jose snapped a four-game slide.  Martin Jones finished with 28 saves in the win.  Boone Jenner lit the lamp for Columbus in the second to prevent the shutout.  The Jackets have lost five-of-seven.
Staal, Wild Drop Golden Knights
(Saint Paul, MN)  —  Eric Staal tallied two goals and an assist as the Wild dropped the Golden Knights, 5-2, in Saint Paul.  Staal scored the first and final goals for Minnesota.  Charlie Coyle, Tyler Ennis and Jared Spurgeon also found the back of the net for the Wild, who have won won four of their past five games.  Devan Dubnyk finished with 22 saves.  Erik Haula and Nate Schmidt tallied goals in defeat for Vegas.  Malcolm Subban finished with 31 saves.  The expansion Golden Knights have 72 points in the standings, good for second in the NHL.
>>Patriots Meet Eagles In Super Bowl 52 Sunday
(Minneapolis, MN)  —  The Patriots square off with the Eagles in Super Bowl 52 tomorrow at US Bank Stadium.  New England is 5-and-4 all time in the Super Bowl, but 5-and-2 with Brady and head coach Bill Belichick.  Philadelphia has lost both of its previous two appearances, including Super Bowl 39 against these same Patriots.