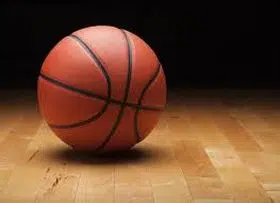 >>Bulls Trade Mirotic To Pelicans
(Chicago, IL)  —  Take two of the Bulls and Pelicans Nikola Mirotic trade is a go.  Chicago traded Mirotic to New Orleans for Omer Asik, Jameer Nelson, Tony Allen and a protected first-round pick.  Mirotic averaged 16.8 points and 6.4 rebounds in 25 games this season.  This was his fourth year with the Bulls, the only team Mirotic has played with during his career.
>>Bulls At Clippers Tomorrow
(Los Angeles, CA)  —  The Bulls make the second stop on their three-game road trip versus the Clippers tomorrow afternoon.  Chicago has lost five straight after the Blazers defeated them by 16 on Wednesday.  The Bulls are 18-and-33.  LA is 25-and-25.
>>Canucks Double Up Blackhawks
(Vancouver, British Columbia)  —  The Canucks scored twice in the second and third periods to pull out a 4-2 win over the Blackhawks at Rogers Arena.  Nick Schmaltz and Alex DeBrincat had the tallies for the Blackhawks, while Anton Forsberg gave up four goals on 21 shots.  Chicago's two-game winning streak was snapped.  They're at the Flames tomorrow night.
>>Blues Bow To Bruins
(Boston, MA)  —  The Blues were shut down in a 3-1 loss to the Bruins in Boston.  Jaden Schwartz broke up the shutout at 18:28 of the third to make it a 2-1 game for St. Louis.  Jake Allen stopped 43-of-45 shots in defeat.  The Blues had won three in-a-row, but are still third in the Central Division with 65 points.  They skate in Buffalo tomorrow.
>>MLB Says All 30 Clubs Will Have Extended Protective Netting This Season
(Undated)  —  Major League Baseball says all 30 clubs will have extended netting in place before the start of the season.  The Cardinals have already done this at Busch Stadium, but this will be the first year where every park has netting that reaches to the far ends of each dugout.  It's to protect fans from foul balls and bats that fly into the stands.
>>Illinois At Ohio State Sunday
(Columbus, OH)  —  Illinois takes a two-game winning streak on the road Sunday at 18th-ranked Ohio State.  The Fighting Illini have won back-to-back games over Indiana and Rutgers since a six-game losing streak.  Illinois is 12-and-11 overall and 2-and-8 in the Big Ten.  The Buckeyes sport a 19-and-5 record, with a 10-and-1 Big Ten mark.
>>College Hoops Roundup
(Undated)  —  Around college hoops, Bakersfield slammed Chicago State, 91-61.  Northwestern topped Wisconsin, 60-52.  Jacksonville State crushed Eastern Illinois, 75-56.  South Dakota dominated Western Illinois, 80-54.
>>Patriots Meet Eagles In Super Bowl 52 Sunday
(Minneapolis, MN)  —  The Patriots square off with the Eagles in Super Bowl 52 on Sunday at US Bank Stadium.  New England is 5-and-4 all time in the Super Bowl, but 5-and-2 with Brady and head coach Bill Belichick.  Philadelphia has lost both of its previous two appearances, including Super Bowl 39 against these same Patriots.