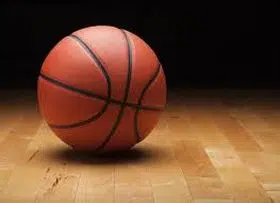 Hornets Rally Past Hawks
(Charlotte, NC)  —  The Hornets ended the game on a 12-0 run as they rallied past the Hawks, 121-110, in Charlotte.  The Hornets didn't allow Atlanta to score in the final 2:59 to steal a victory.  Kemba Walker posted 29 points in the win.  Dwight Howard added 18 points, 15 rebounds and seven blocks.  Charlotte improved to 20-and-27.  Kent Bazemore led the Hawks with 26 points in defeat.  Atlanta missed its final four shots and fell to 4-and-20 on the road.
Jazz Clip Raptors
(Toronto, Ontario)  —  Ricky Rubio drilled the game-winning three with five seconds left to lift the Jazz past the Raptors 97-93 in Toronto.  Rubio finished with 14 points while Donovan Mitchell led the way with 26 in the winning effort.  Rudy Gobert [[ go-BEAR ]] pitched in with 18 points and 15 rebounds for Utah as it won for the third time in four games.  Jonas Valanciunas [[ YO-nahs  vah-lahn-CHEW-nahs ]] paced the Raptors with 28 points and 14 boards.  Kyle Lowry and DeMar DeRozan combined to shoot 9-of-36 from the field as the Raptors lost at home for just the fourth time in 21 games.
Lakers Outlast Bulls
(Chicago, IL)  —  Brandon Ingram nailed two key free throws with 32 seconds left as the Lakers outlasted the Bulls 108-103 in Chicago.  Ingram posted 25 points and nine rebounds for L.A., which won its third straight game.  Jordan Clarkson added 19 points off the bench as the Lakers improved to 19-and-29.   Nikola Mirotic led the Bulls with 18 points.  Chicago trailed by 12 entering the final quarter but regained the lead with 5:38 remaining.  The Lakers rallied back, sending the Bulls to their third straight loss.
Cavaliers Drill Pacers
(Cleveland, OH)  —  LeBron James put up a triple-double as the Cavaliers drilled the Pacers, 115-108, in Cleveland.  James had 26 points, 11 assists, and 10 rebounds.  J.R. Smith added 23 points and nailed seven three-pointers.  The Cavs led by 17 entering the final quarter and improved to 17-and-6 at home.  They had lost six-of-seven entering this game.  Victor Oladipo led Indiana with 25 points and Domantas Sabonis [[ doh-MAHN-tiss sa-BONE-iss ]] added 17 points and 11 boards.  Myles Turner missed his ninth straight game.  The Pacers fell to 26-and-23.
Bucks Rip Nets
(Milwaukee, WI)  —  Giannis Antetokounmpo led the way with 41 points as the Bucks clobbered the Nets 116-91 in Milwaukee.  The "Greek Freak" also added 13 points and seven assists in the winning effort.  Khris Middleton netted 21 points and Eric Bledsoe scored 14 for the Bucks who have won two straight.  Milwaukee improved to 25-and-22 including a 16-and-9 mark at home.  DeMarre Carroll and D'Angelo Russell paced Brooklyn with 14 points apiece.  Brooklyn is on a two-game slide andf fell to 18-and-31 overall.
Pelicans Edge Rockets, Lose Cousins For Season
(New Orleans, LA)  —  The Pelicans won the game, but lost All-Star center DeMarcus Cousins for the season in a 115-113 victory over the Rockets in New Orleans.  Cousins put up a 15-point, 13-rebound, 11-assist triple-double, but tore his left Achilles tendon in the final minute and will miss the rest of the season.  Anthony Davis put up 27 points and 11 boards as New Orleans won its fourth straight game.   Chris Paul led the Rockets with 38 points in defeat.  James Harden added 23 points and 11 assists as Houston fell to 34-and-13.
Knicks Hammer Suns
(Phoenix, AZ)  —  The Knicks held the Suns to just 36 second-half points as they pulled out a 107-85 win in Phoenix.  Enes Kanter put up 20 points and 10 rebounds to lead New York, which took control in the second half.  Kristaps Porzingis scored 19 and Trey Burke added 18 in just 18 minutes.  The Knicks jumped to 22-and-28 and 7-and-19 on the road.  Devin Booker scored 12 points for Phoenix before getting ejected in the third quarter.  T.J. Warren finished with a team-high 20 points.  The Suns have lost six of their past seven games.
Blazers Clobber Mavericks
(Dallas, TX)  —  Damian Lillard led the way with 29 points as the Blazers cruised past the Mavericks 107-93 in Dallas.  CJ McCollum pitched in with 20 points in the winning effort.  Ed Davis added 15 points off the bench and Jusuf Nurkic [[ you-SOOF  nur-KITCH ]] scored 12 for Portland.  The Trail Blazers have won two-straight and five-of-six overall.  Harrison Barnes paced the Mavs with 21 points as they lost for the fifth time in six games.  Dallas rookie Dennis Smith Junior scored 18 points in defeat.
Sixers Cruise Past Short-handed Spurs
(San Antonio, TX)  —  Ben Simmons and Joel Embiid led the way as the Sixers cruised past the Spurs 97-78 in San Antonio.  Simmons finished with 21 points and seven assists while Embiid scored 18 and pulled down 13 rebounds in the winning effort.  Dario Saric added 15 points and Justin Anderson pitched in with 12 off the bench for Philly.  The Sixers have won 10-of-13 and improved to 24-and-21 overall.  LaMarcus Aldridge paced the Spurs with 18 points as they lost at home for just the fourth time this season.  San Antonio fell to 32-and-19 overall.
Clippers Hold Off Grizzlies
(Memphis, TN)  —  Lou Williams exploded for 40 points and 10 assists as the Clippers edged the Grizzlies 109-100 in Memphis.  Milos Teodosic added 18 points in the winning effort.  DeAndre Jordan scored 15 with nine rebounds while Blake Griffin netted 14 points with eight boards for L.A. as it snapped a three-game slide.  The Clippers scrambled back to .500 at 24-and-24 overall.  Marc Gasol had a 13 point, 12 rebound, 10 assist triple-double for the Grizzlies who have dropped three-of-four.  Jarell Martin and Mario Chalmers scored 17 points apiece in defeat.