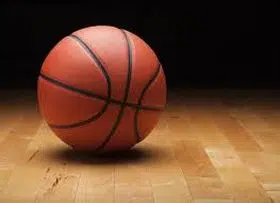 Bulls Dominate Hawks
(Atlanta, GA)  —   The Bulls never trailed as they dominated the Hawks, 113-97, in Atlanta.  Robin Lopez led Chicago with 20 points, and rookie Lauri Markkanen added 19 in the win.  The Bulls shot 50-percent from the field and 90-percent from the free throw line.  Chicago has won four out of its past five games.  Dennis Schroder led the lowly Hawks with 18 points.  At 13-and-32, Atlanta is tied for the NBA's worst record with Orlando and Sacramento.
Coyotes Hold Off Blues
(St. Louis, MO)  —  Christian Dvorak scored twice in a four-goal first period and the Coyotes held on to top the Blues 5-2 in St. Louis.  Zac Rinaldo and Brendan Perlini also lit the lamp in the first.  Christian Fischer added an insurance goal in the second to go along with an assist in the winning effort.  Antti Raanta racked up 25 saves for the Yotes as they snapped a five-game slide.  Brayden Schenn and Alexander Steen found the back of the net for the Blues.  St. Louis had won 12-straight against Arizona coming in.
Islanders Clobber Blackhawks
(Chicago, IL)  —  Ryan Pulock had a goal and four assists as the Islanders cruised past the Blackhawks 7-3 in Chicago.  Anthony Beauvillier, Jordan Eberle, and Pulock lit the lamp in the first period.  Beauvillier added a power play goal in the second and Brock Nelson, Anders Lee, and John Tavares iced the game with third period goals.  Jaroslav Halak made 36 saves as New York snapped a two-game slide.  Patrick Kane tallied two goals and an assist for the Blackhawks.  Anton Forsberg surrendered five goals before being replaced by Jeff Glass in the third.  The Blackhawks have dropped three-of-four.
Florida Upends Kentucky
(Lexington, KY)  —  Jalen Hudson scored 17 points off the bench as Florida upended number-16 Kentucky 66-64 at Rupp Arena.  The Gators saw a 45-37 second half lead turn into a 56-53 deficit but hit some big shots down the stretch to pull off the upset.  Keith Stone pitched in with 14 points and Chris Chiozza scored 13 in the winning effort.  Florida improved to 14-and-5 overall with a 6-and-1 mark in SEC play.  Shai Gilgeous-Alexander and Wenyen Gabriel scored 10 points apiece for the Wildcats.  No other player scored in double figures as Kentucky fell to 14-and-5 and 4-and-3.
Xavier Outlasts Seton Hall In Big East Battle
(Newark, NJ)  —  Number-12 Xavier erased a 10-point second half deficit to drop 19th-ranked Seton Hall, 73-64, in Newark.  J.P. Macura posted a season-high 27 points for the Musketeers.  Kaiser Gates put Xavier up for good with a three-pointer late in the second half.  Xavier moved to 18-and-3 and 6-and-2 in the Big East.  Desi Rodriguez led the Pirates with 19 points, and Angel Delgado scored eight and grabbed 18 rebounds.  Seton Hall fell to 15-and-5.
Austin Cook Surges To Lead At CareerBuilder Challenge
(La Quinta, CA)  —  Austin Cook fired an eight-under 64 in his third round to surge into the lead at the CareerBuilder Challenege in LA Quinta, California.  Cook sits atop the leaderboard at 19-under for the tournament heading into Sunday.  Martin Piller and Andrew Landry are one-stroke behind at 17-under par.  Scott Piercy and Jon Rahm round out the top-five in a tie for fourth at minus-17.  Sunday's final round at the PGA west Stadium Course tees off at 11:35 a.m. Eastern Time.
Iowa State Upends Texas Tech
(Ames, IA)  —  The skid continues for eighth-ranked Texas Tech as it fell to Iowa State, 70-52, in Ames on Saturday.  Cameron Lard led the Cyclones with 18 points and three other players chipped in 13 apiece.  Iowa State had lost five of their previous six games before this win.  The Red Raiders shot less than 34-percent from the field and Zhaire Smith scored a team-high 10 points.  Texas Tech started the season 14-and-1, but has since lost three-of-four.
Houston Shocks Wichita State
(Houston, TX)  —  Rob Gray led the charge with 24 points as Houston shocked fourth-ranked Wichita State, 73-59, at home on Saturday.  Corey Davis Junior chipped in 17 points and eight rebounds for the Cougars, who took an 11-point lead into halftime and never looked back.  Houston improved to 15-and-4.  The Shockers lost their second straight game and ended their 11-game road winning streak, which was best in the nation.  Shaquille Morris was the only player in double-figures for Wichita State, finishing with 12 points.  The Shockers shot less than 33-percent and fell to 15-and-4.
OK State Stuns Young, Sooners
(Stillwater, OK)  —  A career-game from Trae Young wasn't enough as Oklahoma State stunned number-six Oklahoma, 83-81, in overtime from Stillwater.  Young scored 48 points for the Sooners, but missed a three-pointer at the buzzer in OT.  Jeffrey Carroll led the Cowboys with 23 points and 13 rebounds.  Kendall Smith added 20 points off the bench for OK State.  Young shot 14-of-39 from the field for Oklahoma, and made 8-of-20 from deep.  The Sooners have lost three of their past five games.