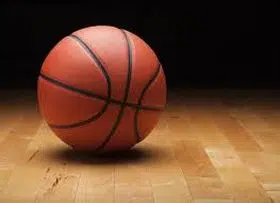 Panthers Knock Off Golden Knights
(Sunrise, FL)  —  Aaron Ekblad scored the winning goal 40 seconds into overtime as the Panthers knocked off Golden Knights, 4-3, in Sunrise.  Aleksander Barkov finished with a goal and two assists in the win.  James Reimer finished with 33 saves.  The Panthers have won five of their past six home games.  James Neal scored the tying goal with less than three minutes left to force overtime for Vegas.  William Karlsson and David Perron also lit the lamp in defeat.  The Golden Knights have lost three-of-four.
Ducks Clip Kings
(Anaheim, CA)  —  John Gibson stopped 23-of-24 shots to help the Ducks knock off the Kings 2-1 in Anaheim.  Ryan Kesler nailed the go-ahead goal at the 12:21 mark of the third period to put the Ducks up 2-1.  Anaheim has won three of its last four to improve to 22-16-and-9 overall.  Jonathan Quick had 29 saves for the Kings, who have lost six in-a-row.  Los Angeles is 2-2 against Anaheim this season and 24-17-and-5 overall.  Neither team scored on the power-play.
Raptors Outlast Spurs
(Toronto, Ontario)  —  Kyle Lowry dropped nine of his 24 points in the fourth quarter to push the Raptors past the Spurs 86-83 in Toronto.  DeMar DeRozan chipped in with 21 points for the Raptors, who have won two in-a-row.  Toronto is second in the Eastern Conference at 31-and-13 overall.  San Antonio struggled offensively, shooting just over 34 percent from the field.  LaMarcus Aldridge finished with 17 points and 14 rebounds for the Spurs, who have alternated wins and losses in their last 12 games to fall to 30-and-17 on the season.
Grizzlies Maul Kings
(Memphis, TN)  —  Dillon Brooks scored a career-high 22 points for the Grizzlies in their 106-88 blowout win against the Kings in Memphis.  Ben McLemore added a season-high 21 points for the Grizzlies, who have won three in-a-row for the second time this season.  Memphis improved to 16-and-28 overall.  De'Aaron Fox led the way for Sacramento with 16 points and six assists, while Vince Carter poured in 15 points off the bench.  The Kings have dropped seven straight and 12 of their last 14 to fall to 13-and-32 on the season.
Nets Rally Past Heat
(Brooklyn, NY)  —  Caris LeVert led a 6-0 run late in the fourth quarter as the Nets rallied past the Heat 101-95 in Brooklyn.  LeVert made a lay-up and a jumper in the final minute to put the Nets up by six.  DeMarre Carroll led Brooklyn with 26 points, and LeVert finished with 12.  The Nets improved to 17-and-29 at home.  Hassan Whiteside led Miami with 22 points and 13 rebounds.  The Heat led by 10 at halftime but the loss sends them to 26-and-19.
Wizards Thump Pistons
(Detroit, MI)  —  Kelly Oubre Junior and Bradley Beal each scored 26 points as the Wizards thumped the Pistons 122-112 in Detroit.  John Wall added 16 points and 11 dimes as Washington put up 45 points in the third quarter. The Wizards snapped a two-game slide and improved to 26-and-20.  Andre Drummond flirted with a triple-double for Detroit, putting up 14 points, 21 rebounds and eight assists.  Tobias Harris added 17 as the Pistons fell to 22-and-22.
Suns Nip Nuggets
(Denver, CO)  —  Devin Booker piled up 30 points as the Suns nipped the Nuggets, 108-100, in Denver.  T.J. Warren added 25 for Phoenix.  The Suns led by as many as 15 in the fourth quarter, but the Nuggets trimmed it down to four.  Phoenix was able to hold on and ended a three-game slide.  Jamal Murray matched Booker with 30 points of his own for the Nuggets. Nikola Jokic added 14 points and 17 boards as Denver fell to 23-and-23 overall and 16-and-6 at home.
Clarkson, Lakers Dump Pacers
(Los Angeles, CA)  —  Jordan Clarkson put up 33 points as the Lakers dumped the Pacers, 99-86, in Los Angeles.  The Lakers shot just 2-of-14 from the free throw line, but controlled the game after the first quarter to pull away.  Julius Randle posted 14 points and Larry Nance Junior added 10 points plus 11 rebounds off the bench.  Lonzo Ball, Brandon Ingram, and Kentavious Caldwell-Pope all sat out for L.A. with various injuries.  Victor Oladipo led Indiana with 25 points.  Domantas Sabonis added 15 points and 14 rebounds as Indiana lost its second straight game.
Knicks Stymie Jazz
(Salt Lake City, UT)  —  Tim Hardaway Junior exploded for 31 points to help the Knicks hold off the Jazz 117-115 in Salt Lake City.  Utah missed four potential game-tying, three-point attempts with under a minute left to play in the fourth quarter to give New York its second win in three games.  Kristaps Porzingis and Courtney Lee each poured in 18 points for the Knicks, who improved to 21-and-25 overall.  Rudy Gobert returned from a 15-game absence due to a sprained left knee, to lead the Jazz with 23 points and 14 rebounds.  Utah has dropped six of eight games since the New Year began to fall to 18-and-27 overall.