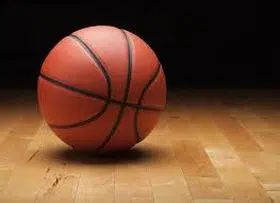 Sixers Clobber Pistons
(Philadelphia, PA)  —  Joel Embiid led the way with 23 points and nine rebounds as the Sixers cruised past the Pistons 114-78 in Philadelphia.  Philly opened the game with a 15-2 run and never looked back as it evened its season mark at 19-and-19.  Ben Simmons finished with 19 points, nine assists, two steals, and two blocks for the Sixers.  J.J. Redick pitched in 21 points in the winning effort.  Detroit was a combined 38-percent from the field as it lost for the third time in four games.  Tobias Harris paced the Pistons with 14 points and Andre Drummond added 10 with eight rebounds in defeat.
>>Celtics Outlast Timberwolves
(Boston, MA)  —  The Celtics pulled away in the fourth quarter and outlasted the Timberwolves, 91-84, in Boston.  Marcus Smart scored a team-high 18 points for the Celtics, and Kyrie Irving added 16 points, nine rebounds and eight assists.  Boston is first in the East with a record of 32-and-10.  Karl-Anthony Towns posted 25 points and 23 rebounds for Minnesota in defeat.  The T'wolves shot less than 37-percent from the field in their second straight loss.
Heat Clip Knicks In OT
(Miami, FL)  —  Wayne Ellington led the way with 24 points as the Heat held off the Knicks 107-103 in overtime in Miami.  Ellington attempted a franchise record 16 three pointers, draining six of them.  Goran Dragic added 19 points and Josh Richardson scored 18 in the winning effort.  The Heat have won three-straight and improved to 21-and-17 overall.  Courtney Lee paced New York with 24 points and Kristaps Porzingis scored 15 in defeat.  Michael Beasley went for 20 points off the bench as the Knicks fell for the eighth time in 10 games.
Spurs Crush Suns
(San Antonio, TX)  —  The Spurs improved to 18-and-2 at home as they crushed the Suns, 103-89, in San Antonio.  Kawhi Leonard and Manu Ginobili each scored 21 points to pace the Spurs, who pulled away in the fourth.  Bryn Forbes added 16 points for San Antonio, which is 27-and-13 overall.  LaMarcus Aldridge sat out with a rest night.  Devin Booker scored a team-high 21 points to lead Phoenix.  No other Sun scored more than 12 as they fell to 15-and-26.
Bulls Rally To Stun Mavericks
(Dallas, TX)  —  Justin Holiday clinched the win with a pair of late free throws as the Bulls rallied to stun the Mavericks, 127-124, in Dallas.  The Bulls entered the fourth quarter down by eight, but scored 47 points in the period to escape with the victory.  Kris Dunn finished with 32 points and nine assists and Holiday scored 23.  The duo combined to shoot 9-of-11 from beyond the arc as Chicago ended a three-game skid.  Wes Matthews led Dallas with 24 points and Harrison Barnes put up 23 in defeat.  The Mavs have lost two straight following a four-game win streak.
Nuggets Rip Jazz
(Denver, CO)  —  Jamal Murray and Trey Lyles each scored 26 points as the Nuggets ripped the Jazz, 99-91, in Denver.  Murray and Lyles combined to shoot 10-of-15 from beyond the arc and the Nuggets used a big third quarter to pull away.  They're now 14-and-4 at home.  Ricky Rubio and Donovan Mitchell paced Utah with 15 points each.  The Jazz are just 3-and-16 on the road and have lost five-of-six overall.
Wizards Hold Off Grizzlies
(Memphis, TN)  —  Bradley Beal led all scorers with 34 points as the Wizards held on to top the Grizzlies 102-100 in Memphis.  Beal shot 9-of-18 from the field including 5-of-10 from three in the winning effort.  John Wall pitched in with 25 points, nine assists, and four steal while Markieff Morris scored 12 and pulled down 17 boards for Washington.  The Wizards have won four-straight and improved to 23-and-16.  Tyreke Evans paced the Grizzlies with 26 points and Marc Gasol scored 17 with 11 rebounds in defeat.  Memphis has lost three-of-four.
Blazers Cruise Past Hawks
(Portland, OR)  —  CJ McCollum led a balanced attack with 20 points and six assists as the Trail Blazers cruised past the Hawks 110-89 in Portland.  Damian Lillard and Al-Farouq Aminu [[ Al-Fah-Ruke Ah-ME-new ]] pitched in 14 apiece for the Blazers who had seven different players score in double figures.  Portland shot 53-percent form the field and improved to 20-and-18.  Dennis Schroder paced Atlanta with 14 points.  The Hawks trailed by as many as 25 points in fourth quarter as they lost their for the third time in four games.  They shot just 36-percent from the field.
Hornets Slam Lakers In Lonzo's Return
(Los Angeles, CA)  —  Lonzo Ball's return from a six-game absence did nothing for the Lakers' losing streak as they fell to the Hornets, 108-94, in Los Angeles.  Kemba Walker scored 19 points for Charlotte, and Dwight Howard added 15 points and 10 boards against his former team.  The Hornets held a 17-point lead entering the fourth quarter and won their second straight game.  Brandon Ingram was the bright spot for L.A., finishing with 22 points and a career-high 14 rebounds.  Ball had 11 points and five assists after missing six games with a shoulder injury.  The Lakers are on a nine-game skid.
Penguins Blank Islanders
(Brooklyn, NY)  —  Daniel Sprong scored his first two goals of the season as the Penguins blanked the Islanders, 4-0, in Brooklyn.  Evgen Malkin and Sidney Crosby each tallied goals and Crosby added three assists.  Tristan Jarry racked up 31 saves.  The Pens improved to 21-19-and-3.  Jaroslav Halak gave up all four goals on 38 shots for New York.  The Isles went 0-for-4 on power plays and lost their fifth straight game.
Red Wings Fold Panthers In Fourth Straight Win
(Detroit, MI)  —  The Red Wings pushed their win streak to four games as they folded the Panthers, 4-2, in Detroit.  Anthony Mantha broke a two-all tie with a power play goal in the third, and Gustav Nyquist padded the lead to close out the win.  Jimmy Howard racked up 38 saves Andreas Athanasiou tallied a goal and assist for the Red Wings, who have won five straight at home.  Michael Matheson and Alexksander Barkov tallied goals for Florida.  James Reimer gave up all four goals on just 19 shots.
Senators Clip Sharks In OT
(Ottawa, Ontario)  —  Matt Duchene scored the game-winner seven seconds into overtime to complete the comeback and lift the Senators past the Sharks 6-5 in Ottawa.  Duchene also lit the lamp in a three-goal third period as the Sens stormed back from a 5-2 deficit to force OT.  Mike Hoffman added a goal and three assists and Mark Stone tallied and had two helpers in the winning effort.  Ottawa won for just the fourth time in 15 games.  Tomas Hertl found the back of the net twice to spearhead the San Jose attack.  Melker Karlsson, Chris Tierney, and Brent Burns also tallied in defeat.
Golden Knights Clip Blackhawks
(Chicago, IL)  —  Reilly Smith scored the game-winner with 6:07 left in regulation to lift the Golden Knights past the Blackhawks 5-4 in Chicago.  Smith also had two assists in the winning effort.  Alex Tuch, Jonathan Marchessault, William Karlsson, and Cody Eakin had the other Vegas tallies.  The Golden Knights have won 13 of their last 15 games.  Jonathan Toews, Patrick Sharp, Nick Schmaltz, and Vinnie Hinostroza found the back of the net for the Blackhawks.  Chicago has dropped five of seven.