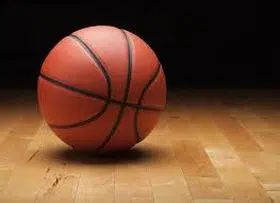 Bulls Slam Pacers
(Chicago, IL)  —  Lauri Markkanen dropped a career-high 32 points to lead the Bulls past the Pacers 119-107 at the United Center.  Chicago led by as much as 19 points in the game.  Nikola Mirotic added 28 points off the bench for the Bulls, who have won three straight and 10 of their last 12.  Darren Collison matched a season-high with 30 points for Indiana, which has lost three in-a-row.  Pacers leading scorer Victor Oladipo, missed his second game of the season with knee soreness.
Kane, Blackhawks Edge Oilers
(Edmonton, Alberta)  —  Patrick Kane scored the winning goal 50 seconds into overtime as the Blackhawks edged the Oilers, 4-3, in Edmonton.  Goalie Jeff Glass finished with 42 saves in his NHL debut and Nick Schmaltz finished with three assists.  The Blackhawks ended a three-game slide wiht the win.  The Oilers scored twice in the final minute to send the game into overtime.  Ryan Nugent-Hopkins finished with a goal and two assists in defeat.
Radulov, Stars Top Blues
(Dallas, TX)  —  Alexander Radulov scored two goals in the final period to seal a 4-2 win for the Stars over the Blues in Dallas.  Radulov scored a power-play goal at the 17:39 mark of the third period to put the Stars ahead 3-2 and followed that shot with another score less than a minute later to put the game out of reach.  Dallas has won three of its last four to improve to 21-15-and-3 on the season.  Vladimir Tarasenko and Tage Thompson each scored a goal for St. Louis, which has dropped seven of its last nine.  The Blues fell to 23-15-and-2 overall.
Hurricanes Beat Penguins
(Raleigh, NC)  —  Cam Ward stopped 27-of-28 shots to help the Hurricanes beat the Penguins 2-1 at the PNC Arena.  Derek Ryan and Sebastian Aho each scored a goal in the second period for Carolina, which has won four in-a-row and seven of its last eight.  The 'Canes improved to 18-12-and-7 overall. Tristan Jarry had 31 saves for Pittsburgh, which has alternated wins in losses in its last six games.  Brian Dumoulin gave the Pens an early lead.  Neither team scored on the power-play.
Ohio State Stumps USC At Cotton Bowl
(Arlington, TX)  —  Ohio State built up an early lead and used solid defense to cruise past USC 24-7 at the Cotton Bowl in Arlington.  Buckeyes cornerback Damon Webb recovered a fumble that led to a touchdown and added a pick-six in the victory.  Ohio State forced four turnovers and J.T. Barrett rushed for two scores.  The Buckeyes end the season at 12-and-2.  Trojan quarterback Sam Darnold accounted for three of the turnovers.  Ronald Jones the Second scored USC's only touchdown as it fell to 11-and-3 to end the season.
Wake Forest Upends Texas A&M In Shootout At Belk Bowl
(Charlotte, NC)  —  Matt Colburn rushed for the go-ahead touchdown with 2:18 remaining as Wake Forest upended Texas A&M, 55-52, at the Belk Bowl in Charlotte.  The back-and-forth contest was a shootout filled with big plays.  John Wolford threw for 400 yards and four touchdowns to lead the Demon Deacons to their second straight bowl win.  Nick Starkel threw for a Belk Bowl record 499 yards and four touchdowns for the Aggies.  Christian Kirk caught 13 passes for 189 yards and three scores in defeat.