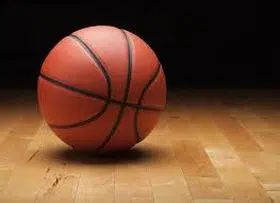 >>Bulls Handle Bucks
(Milwaukee, WI)  —  The Bulls went into Milwaukee and grabbed a 115-106 win behind Nikola Mirotic's 24 points and eight rebounds.  Chicago has won 8-and-10 to get to 11-and-22.  Kris Dunn added 20 points, 12 assists and four steals.  The Bulls welcome the Knicks to the United Center tonight.
>>Blackhawks At Canucks Tomorrow
(Vancouver, British Columbia)  —  The Blackhawks are back in action tomorrow night at the Canucks.  Chicago lost to the Devils, 3-1, on Saturday to send them to 17-13-and-5.  It was their second straight loss.  Vancouver is 15-17-and-5.
>>Blues Back In Action Tonight
(St. Louis, MO)  —  The Blues are back on the ice tonight as they host the Predators.  The Blues are first in the in the Central Division with 48 points, one ahead of the second-place Preds.  St. Louis has dropped five of its last seven games.  After tomorrow's contest, the Blues will travel to Dallas to face the Stars on Friday.
>>Bears Getting Ready For Vikings
(Lake Forest, IL)  —  The Bears close out the 2017 NFL season on Sunday playing the Vikings in Minneapolis.  Chicago beat the Browns 20-3 during Week 16 to improve to 5-and-10.  Minnesota is 12-and-3.  Yesterday, head coach John Fox said he's not concerned about his job status.
>>Colts Host Texans Sunday
(Indianapolis, IN)  —  The Colts will strive to end a six-game losing streak on Sunday when they host the Texans.  The Colts are 3-and-12 after a Saturday 23-16 loss to the Ravens in Baltimore.  Houston is 4-and-11.
>>Illinois Off Until Saturday
(Champaign, IL)  —  Illinois is off until they battle Grand Canyon at the State Farm Center on Saturday.  The Fighting Illini go into their final non-conference game of the season at 9-and-5 after beating Missouri by six this past weekend.  Grand Canyon is 9-and-4 but plays Morgan State tonight.
>>College Basketball Roundup
(Undated)  —  Elsewhere around college hoops tonight, Tomorrow, Eastern Illinois hits the road to face Murray State and UIC travels to play Wright State.
>>Duke Hammers Northern Illinois In Quick Lane Bowl
(Detroit, MI)  —  Northern Illinois gave up 22 unanswered points to lose to Duke, 36-14, at Ford Field in the Quick Lane Bowl.  The Huskies fell behind 14-0, but tied the game early in the second quarter on a Tre Habrison 25-yard run and Marcus Childers 67-yard touchdown pass to Jauan Wesley.  Northern Illinois wouldn't score again as they ended the season 8-and-5.