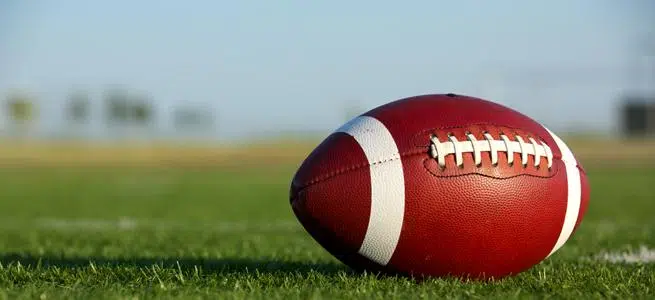 >>Steelers Clobber Texans
(Houston, TX)  —  The Steelers locked up a first-round bye in the playoffs with a 34-6 win over the Texans on Christmas in Houston.  Ben Roethlisberger threw two touchdowns and left the game midway through the fourth quarter when the outcome was well in hand.  JuJu Smith-Schuster and Justin Hunter were on the receiving end of the scores.  Le'Veon Bell and Roosevelt Nix rushed for touchdowns as Pittsburgh improved to 12-and-3.
>>Eagles Sink Raiders To Clinch Top Seed In NFC
(Philadelphia, PA)  —  The Eagles clinched the number-one seed in the NFC with a 19-10 win over the Raiders on Christmas Night at Lincoln Financial Field.  Philadelphia put the finishing touches on the victory when Derek Barnett returned a fumble 23 yards for a score as time expired.  Jake Elliot kicked the game-winning 48-yard field with 22 seconds left following Oakland quarterback Derek Carr throwing his second interception of the game.  The Eagles are 13-and-2.
>>Bulls At Bucks
(Milwaukee, WI)  —  The Bulls wrap up a three-game road trip tonight versus the Bucks.  Chicago is coming off losses to the Cavs and Celtics that sent them to 10-and-22.  The Bucks are 17-and-14.
>>Blackhawks Off Until Thursday
(Vancouver, British Columbia)  —  The Blackhawks don't return to the ice until they're at the Canucks on Thursday.  Chicago lost to the Devils, 3-1, on Saturday to send them to 17-13-and-5.  It was their second straight loss.  Vancouver is 15-17-and-5.
>>Blues Return To The Ice Tomorrow
(St. Louis, MO)  —  The Blues are returning to the ice tomorrow as they host the Predators.  The Blues are first in the in the Central Division with 48 points, one ahead of the second-place Preds.  St. Louis has dropped five of its last seven games.  After tomorrow's contest, the Blues will travel to Dallas to face the Stars on Friday.
>>Illinois Off Until Saturday
(Champaign, IL)  —  Illinois is off until they battle Grand Canyon at the State Farm Center on Saturday.  The Fighting Illini go into their final non-conference game of the season at 9-and-5 after beating Missouri by six this past weekend.  Grand Canyon is 9-and-4.