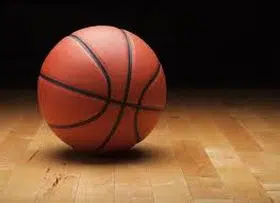 >>Report: Cubs Meet With Ohtani
(Undated)  —  The Cubs had their chance to impress Japan star Shohei Ohtani.  According to multiple reports, Chicago met with the pitcher and slugger yesterday along with the Mariners and Rangers.  The Cubs are one of seven finalists to sign him.  A decision by the 23-year-old has to come before December 22nd.
>>Bears Getting Ready For Bengals
(Lake Forest, IL)  —  The Bears play three of their final four games on the road.  The stretch starts when Chicago travels to play the Bengals on Sunday for Week 14.  The Bears are 3-and-9.  Cincinnati is 5-and-7.
>>Bulls At Pacers
(Indianapolis, IN)  —  The Bulls begin a two-game road trip tonight against the Pacers.  Chicago has lost nine straight to send them to an NBA-worst 3-and-19 record.  Indiana is 13-and-11.  The Bulls will visit the Hornets on Friday.
>>Blackhawks At Caps
(Washington, DC)  —  The Blackhawks return to the ice tonight, facing the Capitals in DC.  Chicago has lost four straight to drop to 12-10-and-5.  The Hawks lost to the Kings 3-1 on Sunday.  Washington has won five of its last six games to get to 16-11-and-1.
>>Illinois Hosts Austin Peay
(Champaign, IL)  —  Illinois will try to end a three-game losing streak tonight at home against Austin Peay.  The Fighting Illini opened Big Ten play over the weekend with overtime losses to Northwestern and Maryland.  The Illini are 6-and-3.  Austin Peay is 4-and-4.
>>Blues Clip Canadiens Behind Schenn Hat Trick
(Montreal, Quebec)  —  Brayden Schenn recorded a hat trick as the Blues clipped the Canadiens 4-3 in Montreal.  His third goal of the game at 12:11 of the third put St. Louis ahead for good.  Scottie Upshall also scored for the Blues, who snapped a three-game skid.  They are third in the Central with 38 points, just one out of firSt.  The Blues host the Stars tomorrow.
>>Cardinals Add Pitcher From Japan
(St. Louis, MO)  —  The Cardinals are adding an arm from Japan to their staff.  They have signed Miles Mikolas to a two-year, 15.5-million-dollar deal.  The right-hander was previously with the Padres in 2012 and 2013 and the Rangers in 2014.  Mikolas was 14-and-8 with a 2.25 ERA last season in Japan.  He struck out 187 batters with only 23 walks in 188 innings.