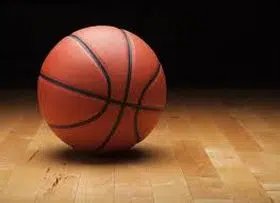 >>Roy Halladay Passes Away
(Pasco County, FL)  —  Former baseball star Roy Halladay is being remembered.  The 40-year-old died yesterday in a plane crash off the Florida coast.  Halladay was an eight-time All-Star and two-time Cy Young Award winner who played 16 seasons with the Phillies and Blue Jays.  He retired after the 2013 season.
>>MLB Hands Out Gold Glove Awards
(New York, NY)  —  Major League Baseball is honoring the best defensive players in the sport with the Gold Glove Awards.  Rockies third baseman Nolan Arenado and Royals left fielder Alex Gordon each earned the award for the fifth time.  The Rockies, Diamondbacks, Twins, Angels and Royals all had two players win a Gold Glove.
>>No Changes At Top Of College Football Playoff Rankings
(Undated)  —  Georgia is still number-one in this week's College Football Playoff rankings.  The Bulldogs are followed by Alabama, Notre Dame and Clemson.  Just outside of the top-four are Oklahoma at number-five and TCU at number-six.  Miami is seventh, with Wisconsin, Washington and Auburn rounding out the top-10.
>>Blues Down Devils In Jersey
(Newark, NJ)  —  Jaden Schwartz snapped a 1-all tie with a power-play goal 32 seconds into the third period and the Blues went on to beat the Devils 3-1 at the Prudential Center.  Brayden Schenn sealed the win with an empty-netter in the final minute.  Vladimir Tarasenko also scored for St. Louis, which has won six-of-seven.  The Blues host Arizona tomorrow.
>>Raptors Hold Off Bulls
(Toronto, Ontario)  —  A Bulls second half rally wasn't enough as they lost to the Raptors 119-114 at the Air Canada Centre.  Chicago outscored Toronto by 15 after halftime, but they still dropped to 2-and-7.  Bobby Portis made his return and had 21 points, 13 rebounds and four assists off the bench.  Chicago hosts the Pacers on Friday.
>>Suns Finalize Deal To Send Bledsoe To Bucks
(Phoenix, AZ)  —  The Phoenix Suns are dealing disgruntled point guard Eric Bledsoe to the Milwaukee Bucks.  The Suns received center Greg Monroe, a 2018 protected first-round draft pick and a 2018 protected second-round pick in return.  ESPN reports Phoenix is now looking to trade Monroe before entertaining buyout talks.
>>Reports: UCLA Hoopsters Cuffed For Shoplifting In China
(Los Angeles, CA)  —  UCLA basketball may have run into big trouble in China.  Three Bruins players were reportedly arrested yesterday on suspicion of shoplifting.  One of the players is LiAngelo Ball, the younger brother of former Bruin and current Laker Lonzo Ball.  Cody Riley of Chatsworth and Jalen Hill of Corona were also detained.  All three are freshmen.