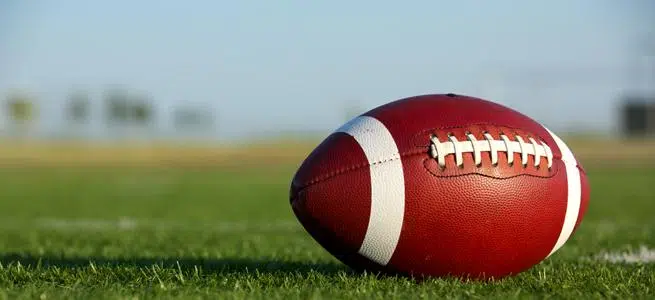 >>Texans Lose Watson For Season
(Houston, TX)  —  Another injury is sending shock waves through the NFL.  Texans dynamic rookie quarter Deshaun Watson had his season come to an abrupt halt when he suffered a torn ACL at practice yesterday.  Watson will miss the rest of the season.  He threw 19 touchdown passes and eight interceptions for 3-and-4 Houston.  Tom Savage is expected to start Sunday versus the Colts.  They also signed Matt McGloin.
>>Colts Place Luck On IR
(Indianapolis, IN)  —  Colts quarterback Andrew Luck's season is ending before it even started.  Indianapolis has placed Luck on season-ending, injured reserve due to continued issues with his shoulder.  He had surgery in January.  Luck practiced for a time in October, but was eventually shut down.  The Colts are 2-and-6.
>>Jets Romp Bills On "Thursday Night Football"
(East Rutherford, NJ)  —  Josh McCown and Matt Forte did the heavy lifting for the Jets as they cruised to a 34-21 win over the Bills at MetLife Stadium on "Thursday Night Football."  McCown threw for a touchdown and ran for another, while Forte piled up 77 yards on the ground and two scores.  New York's defense sacked Tyrod Taylor seven times.  The Jets are 4-and-5.  The Bills fell to 5-and-3.
>>Colts Visit Texans Sunday
(Indianapolis, IN)  —  The Colts continue preparations for Sunday's division matchup against the Texans in Houston.  Indy sits at 2-and-6 on the season and hopes to snap a three-game slide.  Houston enters at 3-and-4, but will be without starting quarterback Deshaun Watson, who tore his ACL in practice Thursday.  Tennessee and Jacksonville are tied for the division lead at 4-and-3.
>>Blues Blanked By Flyers
(St. Louis, MO)  —  The Blues failed to get any of 33 shots past Michal Neuvirth in a 2-0 loss to the Flyers in Philadelphia.  Jake Allen allowed one goal on 22 shots in defeat.  The Blues had their four-game winning streak snapped.  They had won six of their previous seven.  The Blues finish their four-game homestand tomorrow against the Maple Leafs.
>>Four Cardinals Become Free Agents
(St. Louis, MO)  —  Four Cardinals are now free agents with the World Series now over.  Pitchers Lance Lynn, Zach Duke, Juan Nicasio and Seung Hwan Oh are all set to hit the open market next week.  Teams have a five-day window to try and re-sign their own free agents before other clubs can get in the mix.  Clubs have until Monday to make one-year qualifying offers.
>>Warriors Rally To Beat Spurs
(San Antonio, TX)  —  The Warriors trailed by as many as 19 before coming to life and rolling past the Spurs 112-92 in San Antonio.  Kevin Durant was 1-for-9 in the first half before waking up with 18 points on 8-of-9 shooting after intermission.  Durant finished with 24 points, while Klay Thompson hit five threes on his way to 27.  Golden State is 6-and-3.  The Spurs lost their fourth straight after a 4-and-0 start.
>>Angels Reach Five-Year Deal With Upton
(Anaheim, CA)  —  The Los Angeles Angels are locking up outfielder Justin Upton with a new five-year contract.  The deal runs through 2022.  Financial terms were not released, but multiple outlets report it's worth 106-million-dollars.  Upton was traded from Detroit to the Angels on August 31st.  He hit a combined .273 with 35 home runs and 109 RBI in 152 games this past season.
>>Illinois Battles Boilermakers
(Champaign, IL)  —  Illinois football will be heading to West Lafayette tomorrow to play Purdue.  The Fighting Illini suffered their sixth straight loss with a 24-10 home setback to then-fifth-ranked Wisconsin this past Saturday.  Illinois opened the season with wins over Ball State and Western Kentucky, but hasn't won since.  The Boilermakers are 3-and-5.
>>NASCAR Heads To Texas
(Fort Worth, TX)  —  The NASCAR Playoffs drive on Sunday at Texas Motor Speedway.  There's three races left in the season.  Kyle Busch is coming off a win last weekend in Martinsville.  It's a 501-mile race.
Coming up this Saturday afternoon on The Talk 101 High School Game of the Week presented by Landmark of Taylorville, the MacArthur Generals are on the road at Washington in the 2nd round of the IHSA Class 5A Football Playoffs.  The Dale's Southlake Pharmacy Pregame Show gets underway at 1:30p.m. and the kickoff follows at 2:00p.m.  Join Scott Busboom and Kevin Hale live with the call this Saturday afternoon on Talk 101FM!