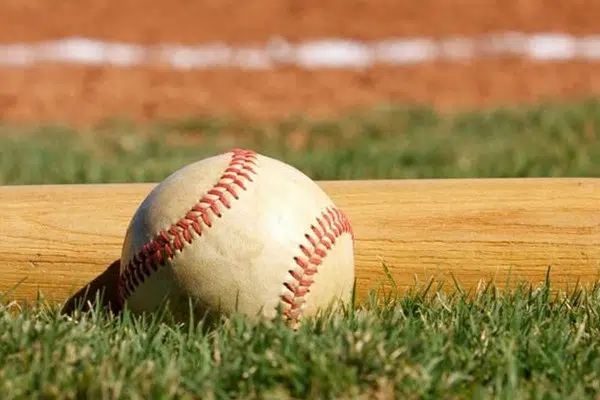 >>Astros Win Game Seven For First World Series Title
(Los Angeles, CA)  —  The Houston Astros are World Series champions for the first time in their history.  They defeated the Dodgers 5-1 in Game Seven of the Fall Classic in Los Angeles.  Houston scored twice in the first inning and added three more in the second to lead 5-0 and cruise from there.  The Dodgers were denied their first World Series title since 1988.
>>Astros' Springer Wins World Series MVP
(Los Angeles, CA)  —  Astros outfielder George Springer is the Willie Mays World Series Most Valuable Player.  Over seven games, Springer was 11-of-29 for a .379 average with five home runs and seven RBI.  Springer joins Reggie Jackson and Chase Utley as the only players to hit five home runs in a single World Series.  Springer also set the record for most extra-base hits with seven and total bases with 29.
>>NFL Conditionally Reinstates Browns' Gordon
(Cleveland, OH)  —  The NFL is conditionally reinstating Cleveland Browns wide receiver Josh Gordon.  The 26-year-old had been suspended indefinitely since September of last year for multiple violations of the NFL's substance abuse policy.  Gordon is now allowed to attend team meetings, do conditioning work and individual workouts.  With continued compliance, he'll be allowed to start practicing again November 20th.
>>Colts Visit Texans Sunday
(Indianapolis, IN)  —  The Colts continue preparations for Sunday's division matchup against the Texans in Houston.  Indy sits at 2-and-6 on the season and hopes to snap  three-game slide.  Houston enters at 3-and-4.  Tennessee and Jacksonville are tied for the division lead at 4-and-3.
>>Colts' Luck Out, Status In Question
(Indianapolis, IN)  —  Colts quarterback Andrew Luck is still out and his return for 2017 looks very bleak.  Luck has not practiced during the past three weeks after experiencing a setback during his return to practice in early October.  He sought different opinions on the injury, but the team wants to make sure Luck will be okay in the long-term.  The Colts worked out free-agent quarterback Josh Johnson on Wednesday.
>>Jets And Bills Meet On "Thursday Night Football"
(East Rutherford, NJ)  —  It's an AFC East showdown on "Thursday Night Football."  The Jets and Bills meet at MetLife Stadium tonight.  Buffalo was won two straight to get 5-and-2.  They beat New York 21-12 during Week One.  The Jets are 3-and-5.
>>Bulls Fall To Heat
(Miami, FL)  —  A big night for rookie Lauri Markkanen wasn't enough as the Bulls fell to the Heat 97-91 in South Beach.  Markkanen hit 9-of-18 shots and scored 25 points with eight rebounds.  Chicago is off to a 1-and-5 start.  The Bulls visit the Magic tomorrow night in Orlando.
>>Blackhawks Blank Flyers
(Chicago, IL)  —  Corey Crawford turned away 35 shots to help the Blackhawks shut out the Flyers 3-0 at the United Center.  Artem Anisimov and Jonathan Toews [[ Taves ]] scored goals 20 seconds apart midway through the second period as Chicago ended a three-game losing streak.  The Blackhawks skate against the Wild Saturday in Minnesota.
>>Blues At Home Against Flyers Tonight
(St. Louis, MO)  —  The Blues continue their four-game homestand tonight against the Flyers.  Faceoff from Scottrade Center is at 8 o'clock.  The Blues have won the first two on the stand against the Blue Jackets and Kings and four in-a-row overall.  St. Louis is 10-2-and-1 and leads the West with 21 points.  Tampa Bay has 21 points to lead the East.
>>Sixers' Okafor Requests Buyout Or Trade
(Philadelphia, PA)  —  Center Jahlil Okafor is requesting a buyout or trade from the 76ers after the team declined to exercise the fourth-year option on his contract.  The option on his rookie deal would have paid him 6.3-million-dollars next season.  Okafor was the third overall pick in the 2015 NBA Draft, but has fallen out of favor in Philadelphia and has played just one game this season.
>>Illinois Battles Boilermakers Saturday
(Champaign, IL)  —  Illinois football will be heading to West Lafayette this weekend to play Purdue.  The Fighting Illini suffered their sixth straight loss with a 24-10 home setback to then-fifth-ranked Wisconsin this past Saturday.  Illinois opened the season with wins over Ball State and Western Kentucky, but hasn't won since.  The Boilermakers are 3-and-5.
Coming up this Saturday afternoon on The Talk 101 High School Game of the Week presented by Landmark of Taylorville, the MacArthur Generals are on the road at Washington in the 2nd round of the IHSA Class 5A Football Playoffs.  The Dale's Southlake Pharmacy Pregame Show gets underway at 1:30p.m. and the kickoff follows at 2:00p.m.  Join Scott Busboom and Kevin Hale live with the call this Saturday afternoon on Talk 101FM!