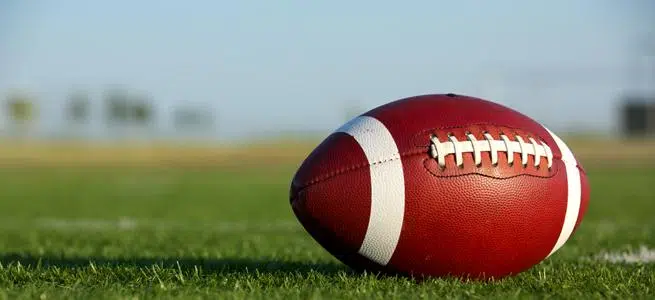 Dodgers Rip Astros, Win Game Four
(Houston, TX)  —  The Los Angeles Dodgers put up five runs in the ninth inning as they ripped the Astros, 6-2, to win Game Four of the World Series in Houston.  Joc Pederson launched a three-run home run in the top of the ninth to put the game out of reach.  Cody Bellinger's RBI-double broke a one-all tie earlier in the frame.  Alex Wood and three relievers combined to give up two hits and two runs as the Dodgers tied the series at two wins apiece.  Tony Watson came away with the win for L.A.  Wood was one out from six innings of no-hit ball when George Springer belted a solo home run in the sixth inning for Houston.  Alex Bregman added a solo shot of his own in the bottom of the ninth, but the Astros couldn't muster a rally.  Closer Ken Giles gave up two hits, three runs and a walk without recording an out in the ninth to get charged with the loss.  Game Five is Sunday in Houston.
Pelicans Romp Past Cavaliers
(New Orleans, LA)  —  DeMarcus Cousins put up a triple-double as the Pelicans romped past the Cavaliers, 123-101, in Cleveland.  Cousins finished with 29 points, 12 rebounds and 10 assists for New Orleans, which led by 13 after the first quarter and outscored Cleveland by 16 in the final quarter.  Anthony Davis posted 30 points and 14 rebounds along with three blocks and a pair of steals.  Jrue Holiday scored 29 and E'Twuan Moore chipped in 24 for the 3-and-3 Pelicans.  Kevin Love finished with 26 points and 11 rebounds for Cleveland, which slipped to 3-and-3.  LeBron James finished with 18 points and eight assists.
Thunder Gore Bulls
(Chicago, IL)  —  Russell Westbrook had 12 points, 13 rebounds, and 13 assists as the Thunder walloped the Bulls 101-69 in Chicago.  Westbrook now has a triple-double against every NBA time outside of Oklahoma City.  Carmelo Anthony scored a game-high 21 points and Paul George contributed 20 to the OKC road win.  Lauri Markkanen paced the Bulls with 15 points.  Chicago shot just 28-percent from the field and was outscored 24-to-8 in the second quarter as it fell to 1-and-4.
Blues Snag Blue Jackets
(St. Louis, MO)  —  Jake Allen rejected 36 shots in the Blues' 4-1 triumph over the Blue Jackets in Saint Louis.  Scott Upshall had a goal and two assists in the winning effort.  Joel Edmundson, Kyle Brodziak and Vladimir Sobotka also lit the lamp for the Blues.  St. Louis has won five-of-six.  Mike Calvert had the Columbus goal.  Oliver Bjorkstrand and Alexander Wennberg assisted on the third period goal that cut the Blues' lead to 3-1.  Columbus lost for the third time in five games.
Avalanche Pound Blackhawks
(Denver, CO)  —  Nathan MacKinnon and Mikko Rantanen each tallied two goals and an assist as the Avalanche pounded the Blackhawks, 6-3, in Denver.  Rantanen scored both of his goals in the first period as the Avs built a three-goal lead.  MacKinnon tallied in the first and second as Colorado bounced back from a 7-0 loss in Vegas Friday night.  Jonathan Bernier racked up 39 saves for the Avs.  Nick Schmaltz and Artem Anisimov each cut into a 5-0 deficit with goals in the second for Chicago.  The Blackhawks are on a three-game slide.
Notre Dame Rips North Carolina State
(South Bend, IN)  —  Number-10 Notre Dame scored the game's final 28 points as they ripped 15th-ranked North Carolina State, 35-14, in South Bend.  Josh Adams rushed for 202 yards and a touchdown, and Julian Love recorded a 69-yard pick-six for the Irish.  Brandon Wimbush threw for two scores and ran for another as Notre Dame improved to 7-and-1.  NC-State scored its first touchdown when Germaine Pratt recovered a blocked punt in the end zone.  Kelvin Harmon caught a 15-yard pass from Ryan Finley, but the Wolfpack dropped to 6-and-2.
Iowa State Knocks Off TCU
(Ames, IA)  —  Two first-half touchdown passes from Kyle Kempt proved to be enough as Iowa State knocked off fourth-ranked TCU, 14-7, in Ames.  Kempt linked up with Matthew Eaton on a 17-yard score in the first quarter and added a four-yard TD-pass to Hakeem Butler in the second.  The Cyclones defense forced three turnovers off TCU quarterback Kenny Hill as they improved to 6-and-2.  KaVontae Turpin put the Horned Frogs on the board by returning a kick 94 yards for a score right after halftime, but the TCU offense couldn't put up any points.  The Horned Frogs dropped to 7-and-1.
Oklahoma State Clobbers West Virginia
(Morgantown, WV)  —  Oklahoma State quarterback Mason Rudolph tossed three touchdown passes and ran for another to help lead 12th-ranked Cowboys past number-22 West Virginia 50-39 in Morgantown.  Rudolph picked up his 29th victory as a starter to pass his head coach Mike Gundy for most in school history.  J.D. King finished with 142 rushing yards and a touchdown.  He also had six-yard touchdown reception as Oklahoma State improved to 7-and-1 overall and 4-and-1 in conference.   Mountaineers' signal caller Will Grier threw for two touchdowns but also tossed four interceptions in the loss.  West Virginia committed five turnovers as a team and fell to 5-and-3 overall and 3-and-2 in the Big 12.
Houston Stuns South Florida
(Tampa, FL)  —  Houston quarterback D'Eriq King rumbled 20-yards for the game-winning touchdown with 11 seconds left as the Cougars upended 14th-ranked USF 28-24 in Tampa.  King finished with two fourth quarter rushing touchdowns and one touchdown pass in the winning effort.  Mulbah Car led the Cougars' ground attack with 137 yards and a score.  Houston improved to 5-and-3 overall, 3-and-2 in conference.  USF signal caller Quinton Flowers threw for 325 yards and had two rushing touchdowns in defeat.  The Bulls fell to 7-and-1 and 4-and-1.
Northwestern Stuns Michigan State In Triple OT
(Evanston, IL)  —  Clayton Thorson threw his second touchdown and the Northwestern defense closed the door as the Wildcats stunned 18th-ranked Michigan State in triple overtime, 39-31, in Evanston.  Thorson connected with Flynn Nagel on third-and-seven for the deciding 22-yard score.  On the ensuing possession Nate Hall intercepted a ball in the end zone to ice the game.  With the upset the Wildcats improved to 5-and-3 overall and 3-and-2 in Big Ten play.  Spartans' quarterback Brian Lewerke threw for 445 yards and four touchdowns with the costly interception.  Cody White and Felton Davis the Third caught two scores apiece as Sparty fell to 6-and-2 overall and 4-and-1 in conference.
Barrett, Buckeyes Stun Penn State
(Columbus, OH)  —  Ohio State quarterback J.T. Barrett tossed three touchdowns in the fourth quarter as the sixth-ranked Buckeyes stunned number-two Penn State, 39-35, in Columbus.  Barrett hit Marcus Baugh for the go-ahead 16-yard score with 1:48 left to give Ohio State the win.  Barrett was 13-of-13 in the final quarter, and finished 33-of-39 for 328 yards and four touchdowns.  The Buckeyes improved to 7-and-1 overall and 5-and-0 in the Big Ten.  Heisman candidate Saquon [[ SAY-kwahn ]] Barkley returned the opening kick off 97 yards for a touchdown, but was held to 44 yards and a score on 21 carries.  Penn Sate quarterback Trace McSorley threw for a pair of scores and ran for one as the Nittany Lions fell to 7-and-1.
Arizona Clobbers Number-16 Washington State
(Tucson, AZ)  —  Arizona upset 16th-ranked Washington State 58-37 in Tucson.  Wildcats' quarterback Khalil Tate passed for 275 yards and two touchdowns and ran for 146 yards and a score in the winning effort.  J.J. Taylor led the U-of-A ground attack with 153 rushing yards and a pair of touchdowns.  Arizona's Colin Schooler had a 66-yard pick-six to ice the game in the fourth.  The Wildcats have won four-straight to improve to 6-and-2 overall and 4-and-1 in conference.  Wazzu signal-caller Luke Falk threw for 509 yards with two touchdowns but also tossed four interceptions.  Washington State fell to 7-and-2 overall and 4-and-2 in the Pac-12.
Mississippi State Upends Texas A&M
(College Station, TX)  —  Mississippi State quarterback Nick Fitzgerald did it with his arm and his legs as the Bulldogs cruised past 24th-ranked Texas A&M 35-14 in College Station.  Fitzgerald threw for 141 yards and two touchdowns and added a team-high 105 rushing yards with a score in the winning effort.  The Mississippi State defense had three interceptions including a 90-yard pick six from Jamal Peters.  The Bulldogs improved to 6-and-2 overall and 3-and-2 in SEC play.  The Aggies mustered just 285 yards of total offense as they fell to 5-and-3 and 3-and-2 in conference.  Freshman signal-caller Nick Starkel replaced a banged up Kellen Mond and threw for 133 yards, a touchdown, and an interception in defeat.