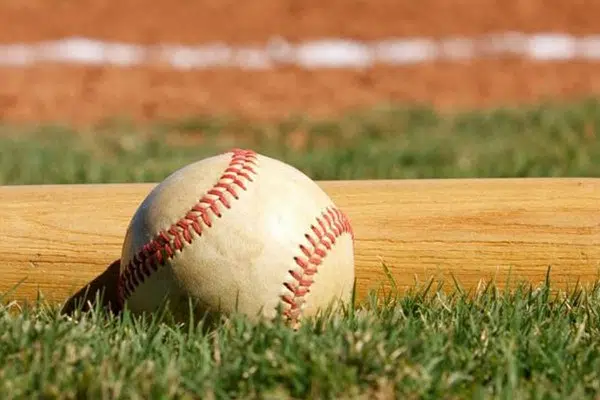 >>Yankees Top Astros In ALCS G3, NLCS Resumes Tonight
(Undated)  —  Todd Frazier and Aaron Judge each hit three-run homers to help the Yankees beat the Astros 8-1 in Game Three of the AL Championship Series in New York.  Houston still leads 2-1 heading into Game Four in the Bronx today.  The Dodgers and Cubs meet in Game Three of the NLCS tonight at Wrigley Field.  LA lead 2-0 after winning the first two games at home.
>>Louisville Formally Fires Pitino
(Louisville, KY)  —  Louisville is formally moving on from men's head basketball coach Rick Pitino.  The school's athletic board voted to fire Rick Pitino on Monday.  Pitino was let go due to the FBI's investigation of fraud and corruption surrounding college basketball.  David Padgett is the Cardinals' interim head coach.
>>Woods Cleared To Resume Full Golf Activities
(Undated)  —  Golf's biggest star is taking a step towards returning to the links.  Tigers Woods was cleared to resume full golf activity on Monday.  He's six months removed from fusion surgery on his lower back.  Agent Mark Steinberg said there is still no timetable for when the 14-time champion will return to competitive golf.
>>NBA Season Tips Off Tonight
(Undated)  —  The NBA season tips off tonight with a marquee doubleheader.  Kyrie Irving returns to Cleveland as the Celtics face the Cavaliers in an Eastern Conference finals rematch.  LeBron James' status is up in the air for the Cavs, who traded Irving to Boston this offseason.  The defending-champion Warriors host the Rockets.  It marks the debut of Houston's backcourt of Chris Paul and James Harden.
>>Titans Come Alive In Second Half To Beat Colts
(Nashville, TN)  —  The Titans rallied from a 19-9 third-quarter deficit to beat the Colts 36-22 on "Monday Night Football" in Nashville.  Derrick Henry put the finishing touches on the victory with a 72-yard touchdown run late in the fourth quarter.  Tennessee is 3-and-3, while the Colts fell to 2-and-4.
>>Illinois Preparing For Minnesota
(Champaign, IL)  —  The Illinois football team heads out on the road this weekend.  The Fighting Illini travel to Minnesota Saturday afternoon to battle the Golden Gophers.  Illinois is coming off a 35-24 home loss to Rutgers this past Saturday.  The Illini have dropped four in-a-row overall to fall to 2-and-4, including 0-and-3 in the Big Ten.  The Gophers are 3-and-3.
Coming up this Friday night on the Talk 101 High School Game of the Week presented by Landmark of Taylorville the MacArthur Generals play host to Springfield Lanphier.  The Dale's Southlake Pharmacy Pregame Show gets underway at 6:30p.m., and the kickoff follows at 7:00p.m.  Join Scott Busboom and Kevin Hale, live from MacArthur, Friday night on Talk 101!