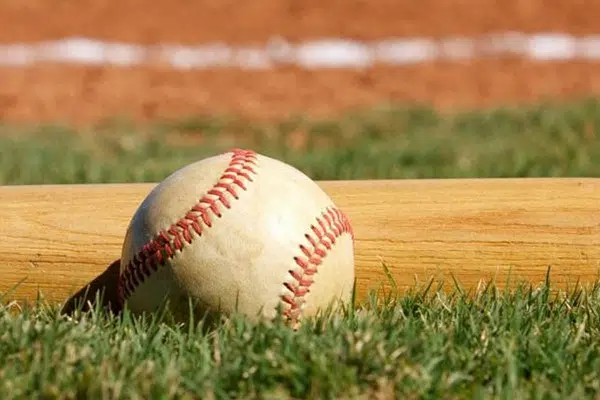 >>Astros And Dodgers Advance
(Undated)  —  The Astros and Dodgers are punching a ticket to their respective championship series.  Los Angeles completed a three-game National League Division Series sweep of the Diamondbacks with a 3-1 win in Arizona.  Houston finished off the Red Sox in Game Four of their AL Division Series by pulling out a 5-4 win at Fenway Park.  The 'Stros won the matchup three-game-to-one.
>>Yankees Force Game Five Against Indians
(Bronx, NY)  —  The Yankees and Indians are heading to a decisive Game Five in Cleveland on Wednesday.  New York topped the Tribe 7-3 at Yankee Stadium in Game Four of their AL Division Series.  Luis Severino struck out nine over seven innings of three-run ball for the win.  Gary Sanchez homered and Tommy Kahnle [[ CANE-lee ]] struck out five of the six batters he faced to get a two-inning save.
>>Cubs Take Down Nats In Game Three
(Chicago, IL)  —  The Cubs are one win away from going to their third straight National League Championship Series.  After being no-hit into the seventh, Chicago rallied late to beat the Nationals 2-1 in Game Three of their NL Division Series at Wrigley Field.  The "North Siders" can close out Washington in Game Four today at home.  If necessary, Game Five would be Thursday in D.C.
>>Bears Lose Trubisky's Debut To Vikings
(Chicago, IL)  —  Mitchell Trubisky's first NFL start is going down as a loss.  The Bears' first-round pick threw a damaging interception late in the fourth quarter, leading to the Vikings' game-winning field goal in a 20-17 Minnesota win at Soldier Field on "Monday Night Football."  Vikings quarterback Sam Bradford re-aggravated his knee injury and was replaced by Case Keenum.
>>Andrew Luck Ruled Out For Week Six
(Indianapolis, IN)  —  Andrew Luck will have to wait at least another week before he is back under center for the Colts.  Luck has been ruled out of Indy's Week Six matchup with the Titans on "Monday Night Football."  The Colts' signal caller returned to practice for the first time since having right shoulder surgery in January on a limited basis last week.  The team wants to increase Luck's workload so that he can continue to take the necessary steps to make his 2017 regular-season debut.
>>Blues Beat Islanders In Shootout
(Brooklyn, NY)  —  Brayden Schenn and Vladimir Tarasenko scored shootout goals to lift the Blues to a 3-2 win over the Islanders in a Columbus Day matinée in Brooklyn.  Tarasenko also scored twice in the second period to stake St. Louis to a 2-0 lead before New York answered in the third.  The Blues are 3-and-0 and visit the Rangers tonight.
>>Maple Leafs Top Blackhawks In OT
(Toronto, Ontario)  —  Auston Matthews tallied the game-winning goal in overtime to lift the Maple Leafs past the Blackhawks, 4-3, at the Air Canada Centre.  Chicago had leads of 2-0 and 3-1.  Jan Rutta, Jonathan Toews and Richard Panik had the goals for the Blackhawks, who are 2-0-and-1.
>>Report: 76ers Sign Embiid
(Philadelphia, PA)  —  The 76ers are taking a necessary chance.  According to multiple outlets, Philadelphia had agreed to a five-year, 148-million-dollar extension with Joel Embiid.  He's only played 31 regular-season games, all last season, since being drafted third overall in 2014.  The Kansas product was terrific during that time, averaging 20.2 points and 7.8 rebounds in 25.4 minutes per game.
Coming up this Friday night on the Talk 101 High School Game of the Week presented by Landmark of Taylorville the Eisenhower Panthers play host to Rochester.  The Dale's Southlake Pharmacy Pregame Show gets underway at 6:30p.m., and the kickoff follows at 7:00p.m.  Join Scott Busboom and Kevin Hale, live from Eisenhower Friday night on Talk 101!