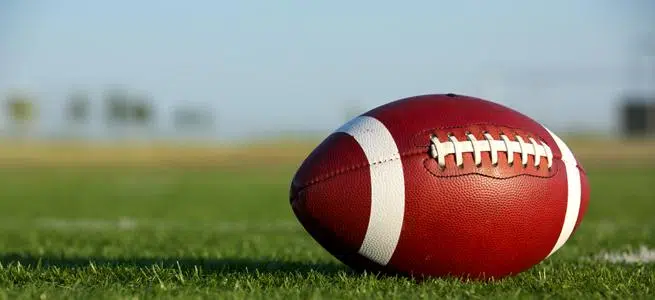 >>Yanks, Red Sox Stay Alive
(Undated)  —  There is not going to be any sweeps in the American League Division Series.  The Yankees and Red Sox both stayed alive with Game Three wins at home on Sunday.  New York shut out the Indians 1-0, while the Red Sox pounded the Astros 10-3.  Both series continues with Game Four in the Bronx and Boston on Monday, respectively.
>>NLDS Game Threes On Monday
(Undated)  —  Both National League Division Series continues on Monday.  The Dodgers try to finish off a three-game sweep of the Diamondbacks at Chase Field.  The Nationals and Cubs continue their matchup with Game Three at Wrigley Field.  Washington won Game Two at home over the weekend to tie the series at one.
>>Colts Clip Winless Niners In OT
(Indianapolis, IN)  —  Adam Vinatieri nailed a game-winning 51-yard field goal with 1:38 left in overtime as the Colts clipped the winless 49ers, 26-23, at Lucas Oil Stadium.  Marlon Mack ran for 91 yards and a touchdown, while Jacoby Brissett added a rushing score for the Colts, who improved to 2-and-3.  Brissett finished 22-of-34 passing for 314 yards and an interception in the victory.
>>Giants' Beckham, Texans' Watt Suffer Serious Injuries
(Undated)  —  Two of the NFL's biggest stars are going to miss significant time.  Giants wide receiver Odell Beckham Junior suffered a broken ankle as New York fell to 0-and-5 with a 27-22 loss to the Chargers.  NFL Network is reporting Texans defensive end J.J. Watt is done for the season due to a tibial plateau fracture.  The injury occurred during Houston's 42-34 loss to the unbeaten Chiefs on "Sunday Night Football."
>>Packers Sneak Past Cowboys
(Arlington, TX)  —  Aaron Rodgers connected with Davante Adams for a 12-yard score to lift the Packers to a 35-31 win over the Cowboys at AT&T Stadium on Sunday.  Dak Prescott had given Dallas the lead with an 11-yard touchdown run just a little over a minute before.  Green Bay is 3-and-1.  The 'Boys are 2-and-3.
>>Bears Host Vikings On "Monday Night Football"
(Chicago, IL)  —  The Mitchell Trubisky era starts for the Bears tonight on "Monday Night Football."  Trubisky and the Bears welcome the Vikings to Soldier Field.  Head coach Jon Fox decided to bench Mike Glennon after their 35-14 loss to the Packers.  Chicago is 1-and-3.  The Vikes are 2-and-2.  Sam Bradford is expected to start at QB for Minnesota after missing the last three games.
>>Blackhawks At Maple Leafs
(Toronto, Ontario)  —  The Blackhawks start a two-game road trip tonight versus the Maples Leafs.  Chicago opened the season with dominating wins over the Penguins and Blue Jackets.  They have outscored their opponents 15-to-2 to begin the year.  Toronto has won both of its games too.
>>Blues At Islanders Today
(Brooklyn, NY)  —  The Blues are in Brooklyn for a Columbus Day matinee against the Islanders.  Faceoff is at noon.  It's the start of a four-game road trip for St. Louis, which will also visit the Rangers, Panthers, and Lightning.  The Blues beat the Stars 4-2 on Saturday and are 2-and-0 on the season.
>>Illinois Annihilated At Iowa
(Iowa City, IA)  —  Illinois gave up three fourth-quarter touchdowns as Iowa pulled away for a 45-16 win Saturday in Iowa City.  Jeff George Jr. threw for 246 yards but was picked off three times as the Fighting Illini dropped their third straight.  Illinois is 2-and-3 and will host Rutgers this Saturday.
>>Truex Junior Wins At Charlotte
(Charlotte, NC)  —  Martin Truex Junior is the champion at the Bank of America 500 at Charlotte Motor Speedway.  Truex took the lead from a restart on lap 329 and survived a late overtime restart to pick up the victory.  Truex leaves Charlotte with a guaranteed spot in the Monster Energy NASCAR Cup Series Playoffs' round-of-eight.  Chase Elliott finished less than a second behind the winner for his second-straight runner-up performance and third in four races.  Kevin Harvick, Denny Hamlin, and Jaime McMurray round out the top five.