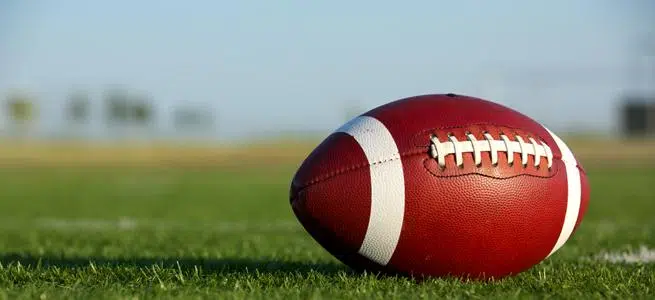 >>Corruption Charges In College Basketball
(New York, NY)  —  Assistant coaches at top-tier college basketball programs are being accused of taking cash bribes to deliver star athletes to an adviser or agent.  The FBI says several assistants and the head of sports marketing at Adidas have been charged.  Arizona's Emanuel Richardson and Auburn's Chuck Person are among those accused.
>>Wade To Sign With Cavs
(Cleveland, OH)  —  Dwyane Wade and LeBron James are reuniting in Cleveland.  ESPN reports Wade plans on signing with the Cavs once he clears waivers today.  The 35-year-old was bought out by the Bulls over the weekend.  He averaged 18.3 points in 60 games in his lone season in Chicago.  Wade and James previously played together in Miami.
>>Cardinals Club Four Homers, Hold Off Cubs
(St. Louis, MO)  —  Matt Carpenter, Tommy Pham, Jed Gyorko and Randal Grichuk all homered as the Cardinals built an 8-3 lead and hung on to beat the Cubs 8-7 at Busch Stadium.  Zach Duke got the win in relief of starter Carlos Martinez as the Cards prevented the Cubs from clinching the NL Central.  Jake Arrieta took the loss.
>>Angels Stay Alive By Beating White Sox
(Chicago, IL)  —  The Angels homered three times in a six-run second inning to down the White Sox, 9-3, at Guaranteed Rate Field.  Jose Abreu hit two solo homers in the loss, while starter Chris Volstad fell to 1-and-1.  LA and Chicago have split the first two in the four-game series.
>>Astros Clinch ALDS Home-Field With Rout Of Rangers
(Arlington, TX)  —  The Astros clinched home-field in the American League Division Series with a 14-3 rout of the Rangers in Arlington.  Brian McCann and Cameron Maybin homered and had three RBI apiece for Houston, which is a game behind Cleveland for the top spot in the Junior Circuit.  The 'Stros can finish no worse than second in the AL.
>>Blues Beaten By Blue Jackets In Preseason Play
(Columbus, OH)  —  The Blues fell behind 3-0 in the first period and never recovered in a 5-2 preseason loss to the Blue Jackets in Columbus.  Samuel Blais and Tage Thompson scored for St. Louis, which is 3-3-and-0 in exhibition play.   The Blues will be the home team against the Minnesota Wild tomorrow night at the Sprint Center in Kansas City.
>>Colts Prep For Prime Time Tilt In Seattle
(Indianapolis, IN)  —  The Colts are back on the field to prepare for their "Sunday Night Football" battle in Seattle.  Indianapolis is 1-and-2 after beating Cleveland this past Sunday.  The Seahawks are also 1-and-2.
>>Illinois Hosts Nebraska Friday
(Champaign, IL)  —  After a bye, the Illinois football team returns to action this week.  The Fighting Illini host Nebraska in their Big Ten opener Friday night in Champaign.  Kickoff at Memorial Stadium is at 7 o'clock.  Illinois is 2-and-1 with wins over Ball State and Western Kentucky and a loss at USF.  The Huskers are 2-and-2.
>>Poll Shows Support For Legalizing Nationwide Sports Betting
(Undated)  —  A new poll is showing strong support for legalized nationwide sports betting.  A University of Massachusetts Lowell-"Washington Post" poll indicates a majority of Americans support making gambling on professional sports legal in all states.  Sports betting is only legal now in Nevada, Delaware, Montana, and Oregon.
Coming up Friday Night on Talk 101, it's the Talk 101 High School Game of the Week presented by Landmark of Taylorville as the 5th ranked MacArthur Generals travel to #1 ranked Rochester.  The Dale's Southlake Pharmacy Pregame Show gets underway at 6:30p.m. and the kickoff follows at 7:00p.m.  Join Scott Busboom and Kevin Hale with the call Friday night on Talk 101!