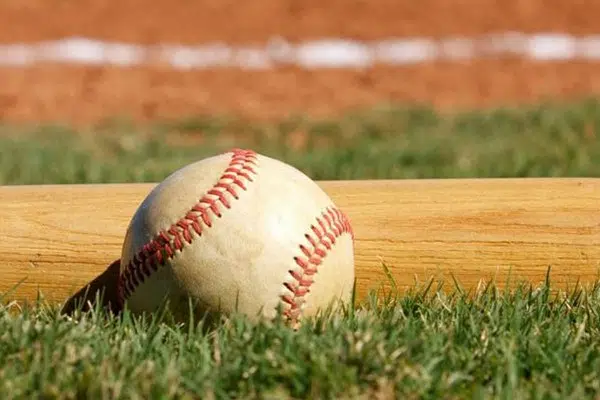 >>Indians Tie AL Record With 20th Straight Win
(Cleveland, OH)  —  Make it 20 straight wins for the Indians.  Cleveland tied the American League record for consecutive victories with a 2-0 win over the Tigers in Cleveland.  Only the Chicago Cubs and New York Giants have had longer streaks in MLB history.  The Cubs won 21 in-a-row in 1935, while the Giants won 26 straight in 1916.
>>Cardinals Rout Reds For Fourth Straight Win
(St. Louis, MO)  —  Paul DeJong went 3-for-4 with a home run and two RBI as the Cardinals routed the Reds 13-4 at Busch Stadium.  Yadier Molina had two hits and three RBI, and Tommy Pham plated two and scored four times for St. Louis.  Lance Lynn pitched five innings to improve to 11-and-7.  The Cardinals have won four in-a-row.
>>Cubs Cruise Past Mets On Bryant Homer
(Chicago, IL)  —  Kris Bryant snapped a 1-all tie with a three-run homer in the fourth inning as the Cubs beat the Mets 8-3 at Wrigley Field.  Kyle Schwarber and Ian Happ also homered for Chicago, which snapped a three-game skid.  The Cubs still lead the Cardinals by two games and the Brewers by two-and-a-half in the NL Central.  They host the Mets again tonight.
>>Moss' Grand Slam Leads Royals Past White Sox
(Kansas City, MO)  —  Brandon Moss smacked a grand slam in the first inning as the Royals hung on to beat the White Sox 4-3 at Kauffman Stadium.  Yolmer Sanchez, Rob Brantly and Tim Anderson all had two hits and an RBI for the Sox, who had their three-game winning streak snapped.  Dylan Covey fell to 0-and-5.
>>Dodgers End 11-Game Losing Streak
(San Francisco, CA)  —  The Dodgers' 11-game losing streak is over.  LA ended the skid by holding on for a 5-3 win over the rival Giants in San Francisco.  Despite their recent struggles, the Dodgers still have the best record in the majors at 93-and-52.  They're 10 games ahead of Arizona in the NL West.
>>Bucs To Host Bears Sunday As Scheduled
(Tampa, FL)  —  The Buccaneers will host the Bears on Sunday at Raymond James Stadium as scheduled.  Tampa's season opener against the Dolphins in Miami this past Sunday was postponed until Week 11 due to Hurricane Irma.  Meanwhile, the Jaguars' game against the Titans on Sunday remains in limbo due to flooding in the Jacksonville area.
>>Lakers To Retire Kobe's Numbers
(Los Angeles, CA)  —  The Lakers will retire both of Kobe Bryant's jerseys this season.  Los Angeles will retire Bryant's number-eight and 24 jerseys before its game against the Warriors on December 18th.  Bryant won five championships in his 20 seasons in LA.
>>Danica Patrick Won't Return To Stewart-Haas Racing
(Undated)  —  Danica Patrick will not return to Stewart-Haas Racing next season.  She announced her time with SHR has come to an end due to a new sponsorship arrangement.  Patrick has been with SHR for the last six seasons.  The 35-year-old owns seven top-10 finishes in 180 career starts.
>>NASCAR Playoffs Begin This Weekend
(Joliet, IL)  —  The Monster Energy NASCAR Cup Series Playoffs get underway at Chicagoland Speedway on Sunday.  The 16-driver field includes Martin Truex Jr., Kyle Larson, Kyle Busch, Brad Keselowski, Jimmie Johnson, Kevin Harvick, Denny Hamlin, Ricky Stenhouse Jr., Ryan Blaney, Chase Elliott, Ryan Newman, Kurt Busch, Kasey Kahne, Austin Dillon, Matt Kenseth and Jamie McMurray.
Coming up Friday night, the Talk 101 High School Game of the Week presented by Landmark of Taylorville has the Eisenhower Panthers hosting Springfield Lanphier.  The Dale's Southlake Pharmacy Pregame show gets underway at 6:30p.m. and the kickoff follows at 7:00p.m.  Join Scott Busboom and Kevin Hale with the call Friday night on Talk 101FM!