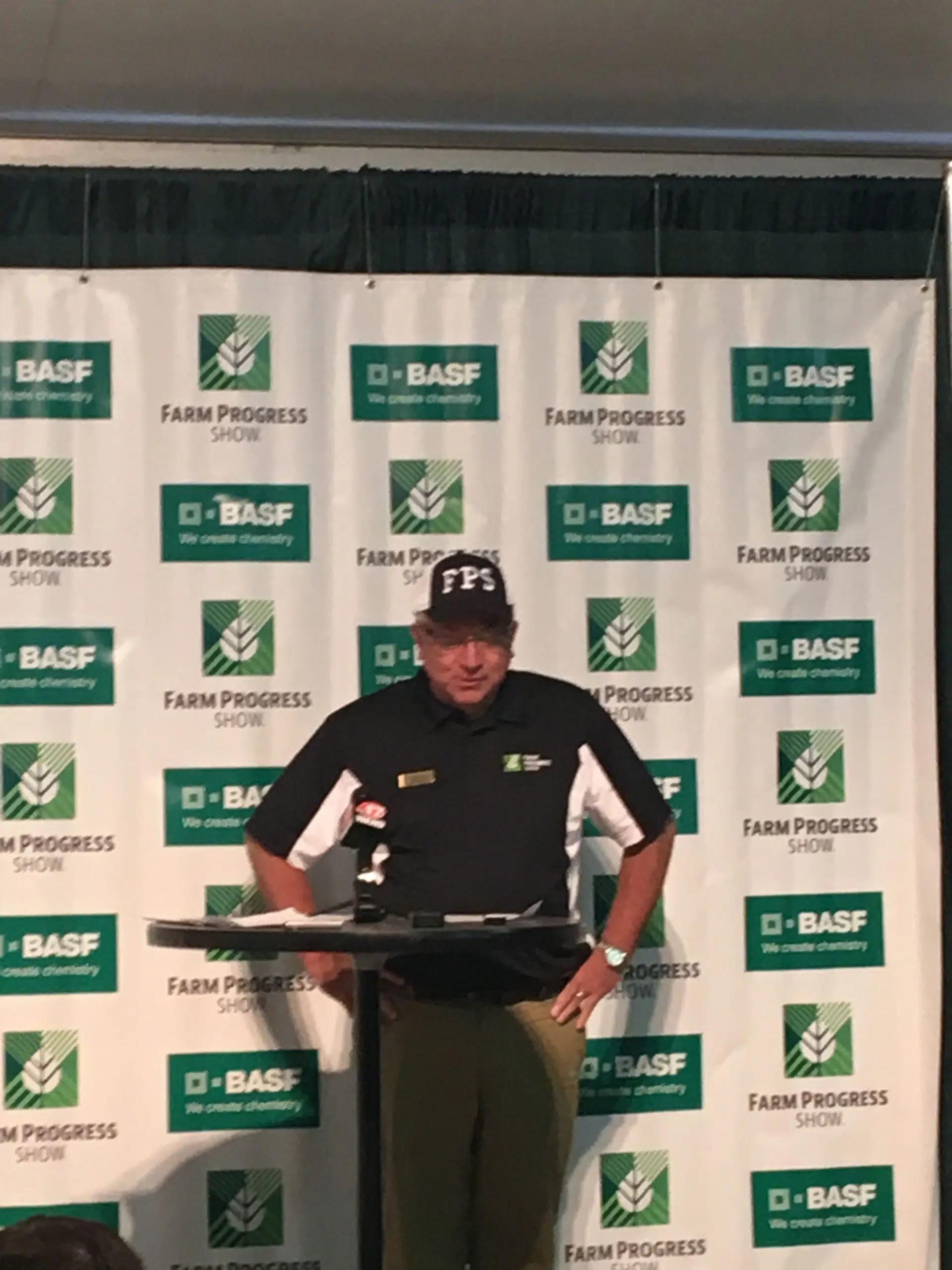 (Decatur, IL) — On Wednesday Morning, inside of the media tent for next weeks Farm Progress Show announcements were made for this year's show held at Progress City.
The big announcement was country music star Easton Corbin will be performing a live free concert from 5-6 p.m. next Wednesday night at the Farm Progress Show. It's part of the Ram Harvest Jam and will be located in the Ram territory of the Farm Progress Show which will be gate three.
The Arts and Crafts tent which was not here two years ago will be returning to the show this year and a new tent to the Farm Progress Show will be a beer tent in the Syngenta Square tent.
The 2017 Farm Progress Show will run next Tuesday through Thursday at Progress City.