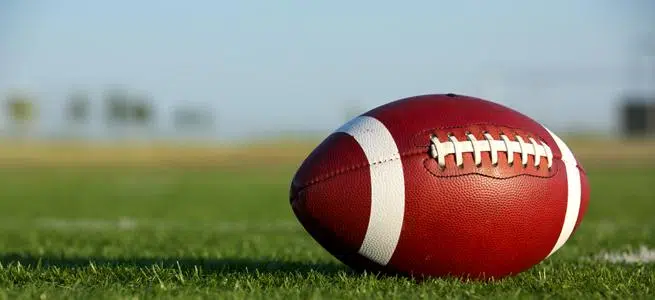 >>Conflicting Reports Over LeBron's Future
(Undated)  —  LeBron James' time in Cleveland may be nearing an end.  Citing an NBA source, Chris Sheridan says James is "100 percent leaving" the Cavaliers after the upcoming season.  However, Joe Vardon of Cleveland.com reports three sources close to LeBron say the report is "100 percent false."
>>Bulls, Wade Expected To Reach Buyout
(Chicago, IL)  —  Dwyane Wade's days with the Bulls appear to be numbered.  ESPN reports the Bulls and Wade are expected to reach a buyout agreement in the next few months.  The rebuilding Bulls owe the 35-year-old nearly 24-million dollars next season.  Wade averaged 18.3 points in his first season with Chicago.
>>Red Sox Rally To Sweep Cardinals
(Boston, MA)  —  The Red Sox scored three runs in the ninth to rally for a 5-4 win over the Cardinals at Fenway Park.  Xander Bogaerts hit a solo homer before Mookie Betts smacked a game-winning two-run double.  Boston swept the two game set and has won 12 of its last 14 overall.
>>Cubs Walk-Off Versus Reds
(Chicago, IL)  —  Javier Baez raced across the plate in the bottom of the ninth inning to score the walk-off run on a wild pitch as the Cubs dropped the Reds, 7-6, at Wrigley Field.  Anthony Rizzo keyed the Cubs with a grand slam.  John Lackey tossed six frames of one-run ball and swiped his first career stolen base.  Wade Davis came away with the win.  The Cubs host the Reds again today.  First pitch is at 1:20 p.m.
>>Dodgers Rally In Ninth To Down White Sox
(Los Angeles, CA)  —  The Dodgers scored three times in the bottom of the ninth to knock off the White Sox, 5-4, in LA.  Nicky Delmonico hit a pair of solo homers, while Jose Abreu and Leury Garcia also went deep.  Jake Petricka didn't record and out in the ninth and took the loss.  Chicago was swept in the two-game Interleague set.
>>Rockies Blast Braves
(Denver, CO)  —  Trevor Story homered twice and plated a career-high six as the Rockies blew out the Braves, 17-2, at Coors Field.  Mark Reynolds also went deep and knocked in four runs for Colorado, which is a game ahead of Arizona for the top NL wild card spot.  The Rockies led 14-0 after five innings.
>>Colts Visit Cowboys Saturday
(Arlington, TX)  —  The Colts continue their preseason schedule on Saturday as they visit the Dallas Cowboys.  Indianapolis seeks its first win of the fall after losing to the Lions at home on Sunday.  Scott Tolzien, Stephen Morris, and Phillip Walker have all been taking snaps at quarterback with Andrew Luck still out.
>>Mayweather, McGregor To Wear Eight-Ounce Gloves
(Las Vegas, NV)  —  The mega-fight between Conor McGregor and Floyd Mayweather is set to feature lighter gloves.  The Nevada State Athletic Commission voted to allow both fighters to wear eight-ounce gloves as opposed to 10-ounce gloves.  The fight takes place a week from Saturday.