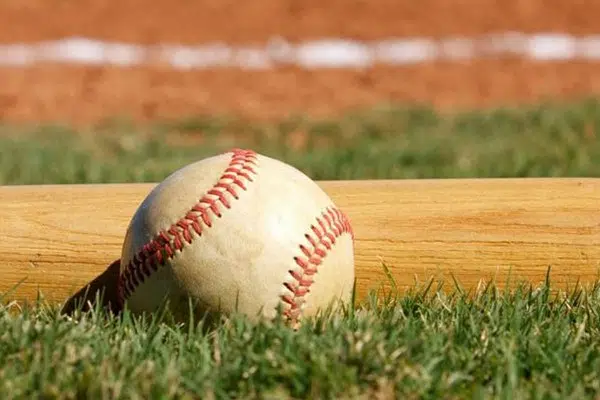 >>Tiger Woods' Toxicology Results Released
(Undated)  —  Toxicology results show Tiger Woods had five different drugs in his system at the time of his arrest in May.  Woods tested positive for Vicodin, Dilaudid, Xanax, Ambien and THC when he was arrested for suspicion of driving under the influence.  Woods had the charges reduced last week and agreed to enter a diversion program.
>>NBA Releases Full 2017-18 Schedule
(Undated)  —  The complete 2017-18 NBA regular-season schedule is out.  Chris Paul will make his return to Los Angeles when his Rockets clash with the Clippers on January 15th.  Jimmy Butler returns to Chicago for the first time when the Timberwolves take on the Bulls February 9th.
>>Cards Visit Red Sox
(Boston, MA)  —  The Cardinals open a two-game Interleague series with the Red Sox in Boston this evening.  At 61-and-57, St. Louis is a game-and-a-half behind the Cubs for first place in the NL Central.  Mike Leake gets the start on the mound tonight for the Cards.  The Sox counter with Rick Porcello.
>>Cubs Clobber Reds In Series Opener
(Chicago, IL)  —  Anthony Rizzo homered and plated five as the Cubs clobbered the Reds, 15-5, in the opener of a four-game set at Wrigley Field.  Javier Baez and Kris Bryant added two-run blasts for Chicago.  Jose Quintana went five innings to improve to 3-and-2 with the Cubs.  The series continues tonight.
>>White Sox Face Dodgers
(Los Angeles, CA)  —  The White Sox open a two-game series with the MLB-leading Dodgers in LA tonight.  Chicago is an AL-worst 45-and-70.  Miguel Gonzalez will be on the mound in the opener for the Sox.  LA counters with Alex Wood.
>>Bears Preparing For Cardinals
(Lake Forest, IL)  —  The Bears are preparing for Saturday's preseason game against the Cardinals.  Left guard Kyle Long was kicked out of yesterday's practice after he was involved in multiple skirmishes.  Head coach John Fox says the coaches "weren't very pleased" with his behavior.
>>Colts Face Cowboys Saturday
(Arlington, TX)  —  The Colts continue preseason play Saturday against the Cowboys in Texas.  Indianapolis opened the exhibition schedule with a 24-10 home loss to the Lions on Sunday.  Andrew Luck did not play and his status for the regular-season opener is still up in the air.
>>Wrestler Ric Flair Out Of Surgery
(Undated)  —  WWE Hall of Fame wrestler Ric Flair is resting after surgery for an undisclosed medical condition.  TMZ says the 68-year-old's family is by his side as he recovers.  Before surgery, Flair was in a medically induced coma.  Pro Wrestling Sheet previously reported that Flair was dealing with a heart-related issue.