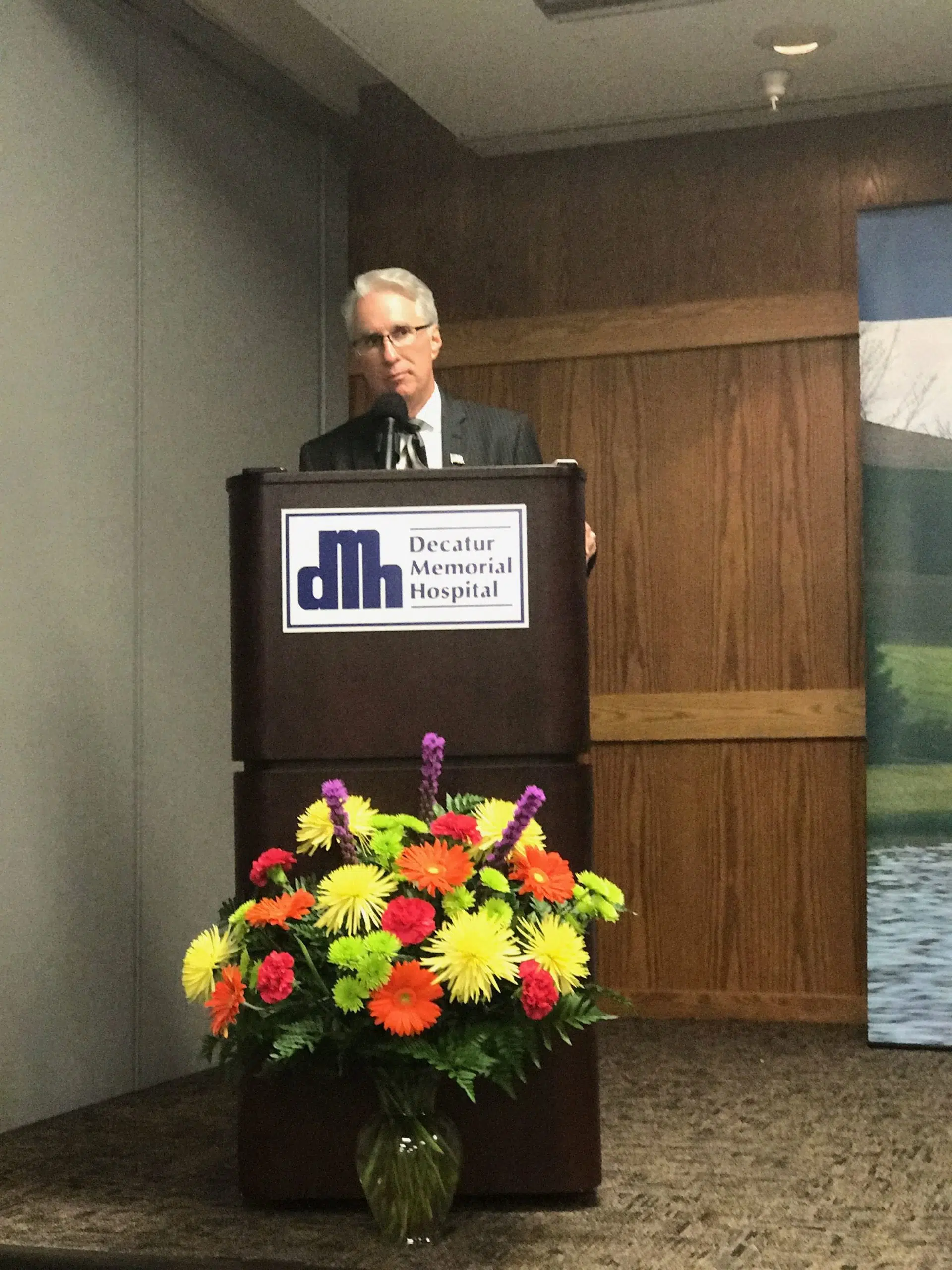 (Decatur, IL) — On Wednesday, President and CEO of Decatur Memorial Hospital Tim Stone announced that Mid-America Emergency Physicians (MAEP's) group began providing emergency medical care at Decatur Memorial Hospital under the leadership of Medical Director Ted Clark.
MAEP's is dedicated to the core values of excellence, compassion and integrity, placing the needs of patients first. They also provide care at Memorial Medical Center in Springfield, a level I trauma center, as well as Jacksonville's Passavant Area Hospital; Lincoln's Abraham Lincoln Memorial Hospital and Taylorville's Taylorville Memorial Hospital.
"I'm excited to be able to offer this area emergency care by such a well-respected physician group," said Stone. "We are improving care, improving lives."
DMH's Emergency and level II trauma care center is comprised of a team of emergency medicine physicians, specially trained ER nurses and care staff. There is 24/7 surgical coverage by traumatists, led by Surgeon Albert Gilman IIII.