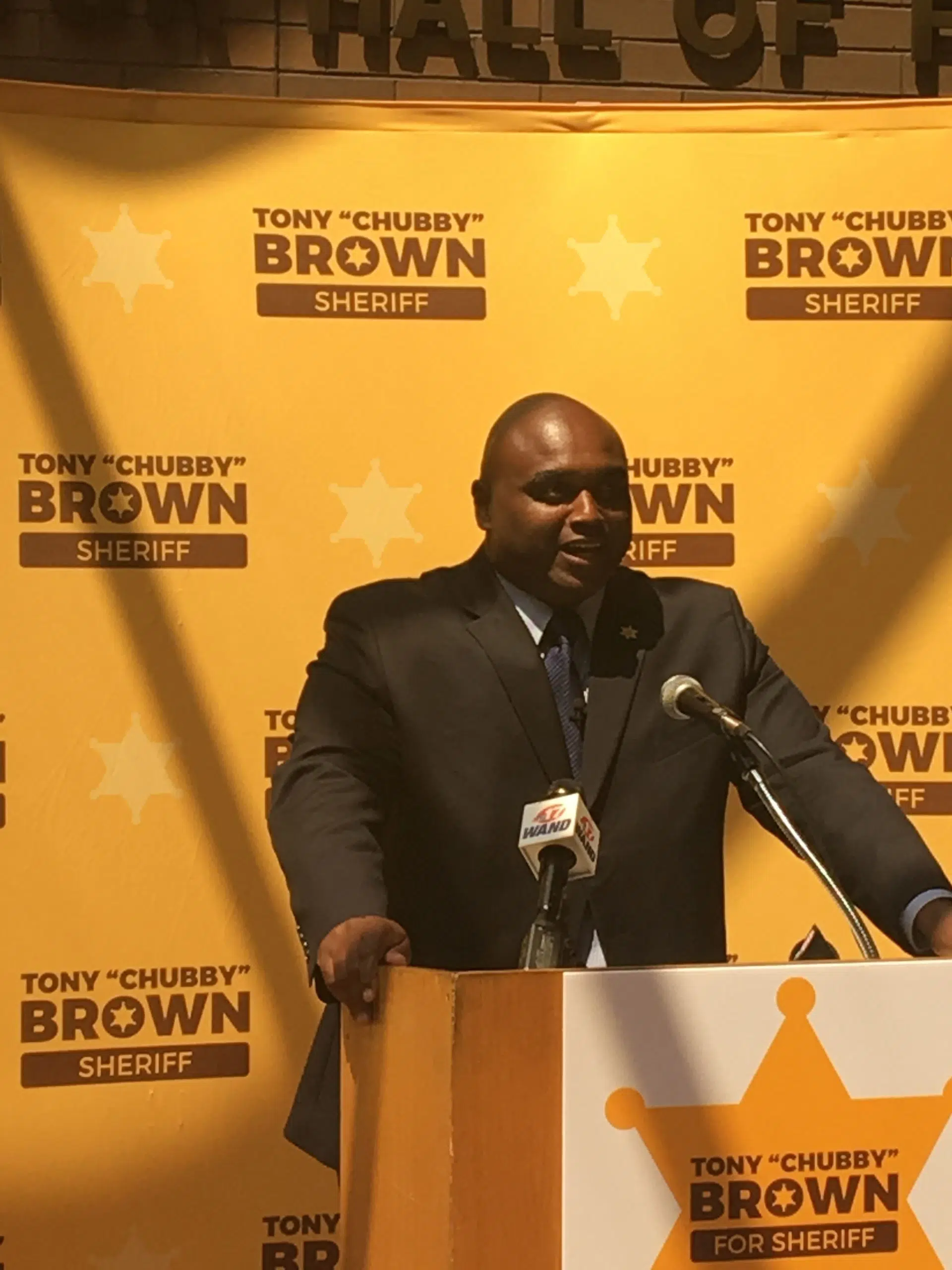 (Decatur, IL) — Over 100 people from around the area packed inside the lobby of the Decatur Civic Center just before noon on Tuesday to support Tony Brown, who announced he would be running for Macon County Sheriff in 2018.
Brown, who has been a law enforcement officer for 27 years with the Macon County Sheriff's Office and worked his entire career for this opportunity cemented yesterday his run for the March 2018 election of Macon County Sheriff. Brown has been a staple in the community for many years, serving as a hands-on board and committee member for many organizations with a focus on driving positive change.
The election for Macon County Sheriff will be held on March 20, 2018.