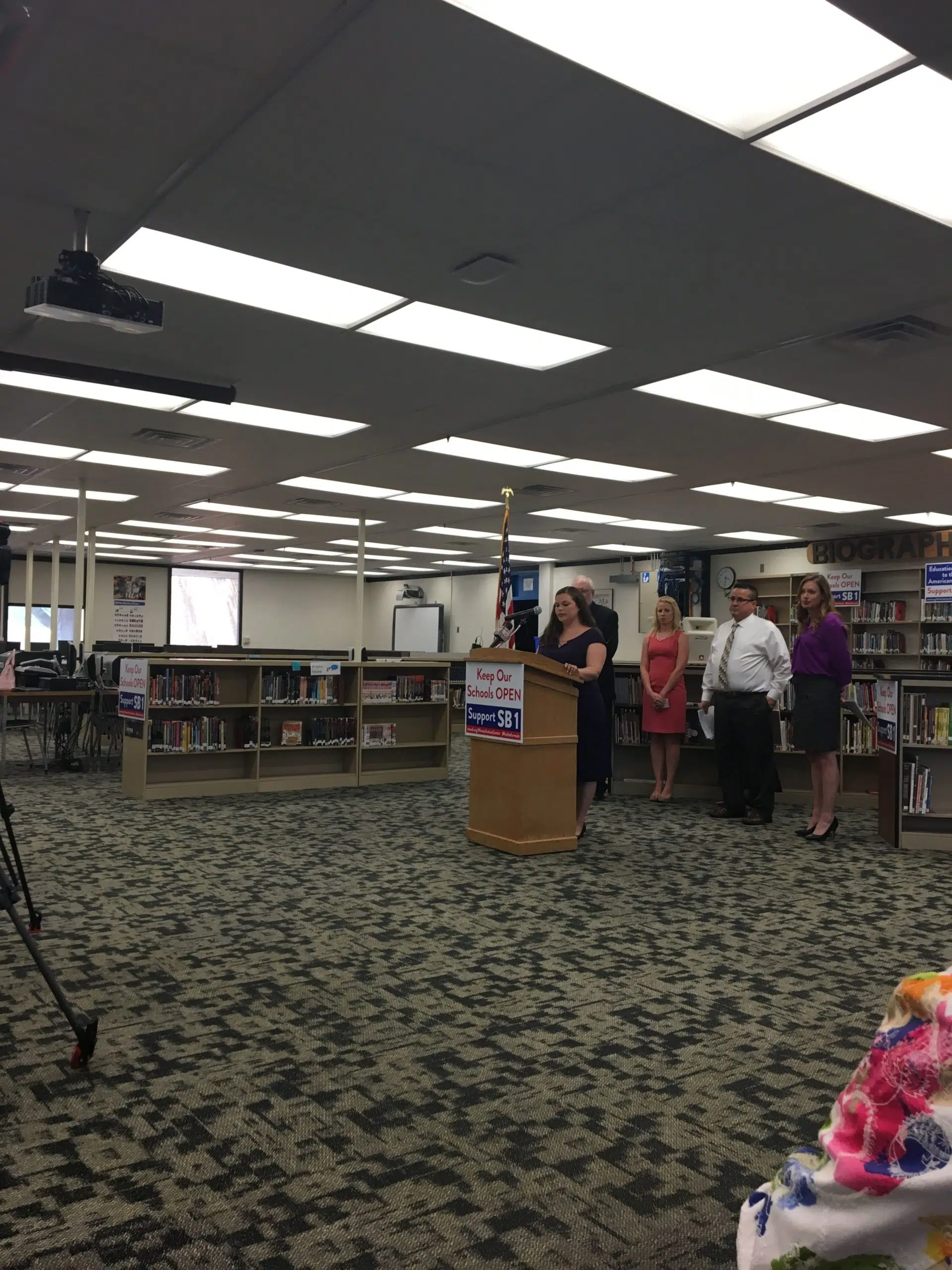 On Tuesday afternoon, inside of Stephen Decatur Middle School, local school leaders and officials meet with media members, teachers and others to talk about how important it is to have Senate Bill 1 or SB1 before the school year starts.
SB1 also known as the (Senate Bill 1 an Evidence-Based Funding for Student Success Act) recently passed the General Assembly, it would fix our state's unfair and inequitable school funding system. SB1 would bring a more equitable system that ensures all children receive the education they deserve.
SB1 represents the first time in a school funding overhaul has passed both chambers of the legislature in 20 years. Governor Bruce Rauner has threatened to veto the bill even though his own administration has said the bill is 90 percent of what the governor wants in an education reform bill.
"All kids, regardless of their zip code, deserve access to a high-quality education that prepares them for life," said Jessica Handy, Government Affairs Director with Stand for Children Illinois. "In the long term, SB1 ensures our children receive the quality education they need to live a prosperous life. In the short term,  it ensures our schools open on time."
Under SB1, no district would lose a penny of state or local resources and new funds would be strategically invested toward the most underfunded schools. the enacted budget includes 6.7 billion dollars for evidence-based funding. However, without SB1 being enacted, the state has no evidence-based formula in place and, therefore, no authority to expend those funds.