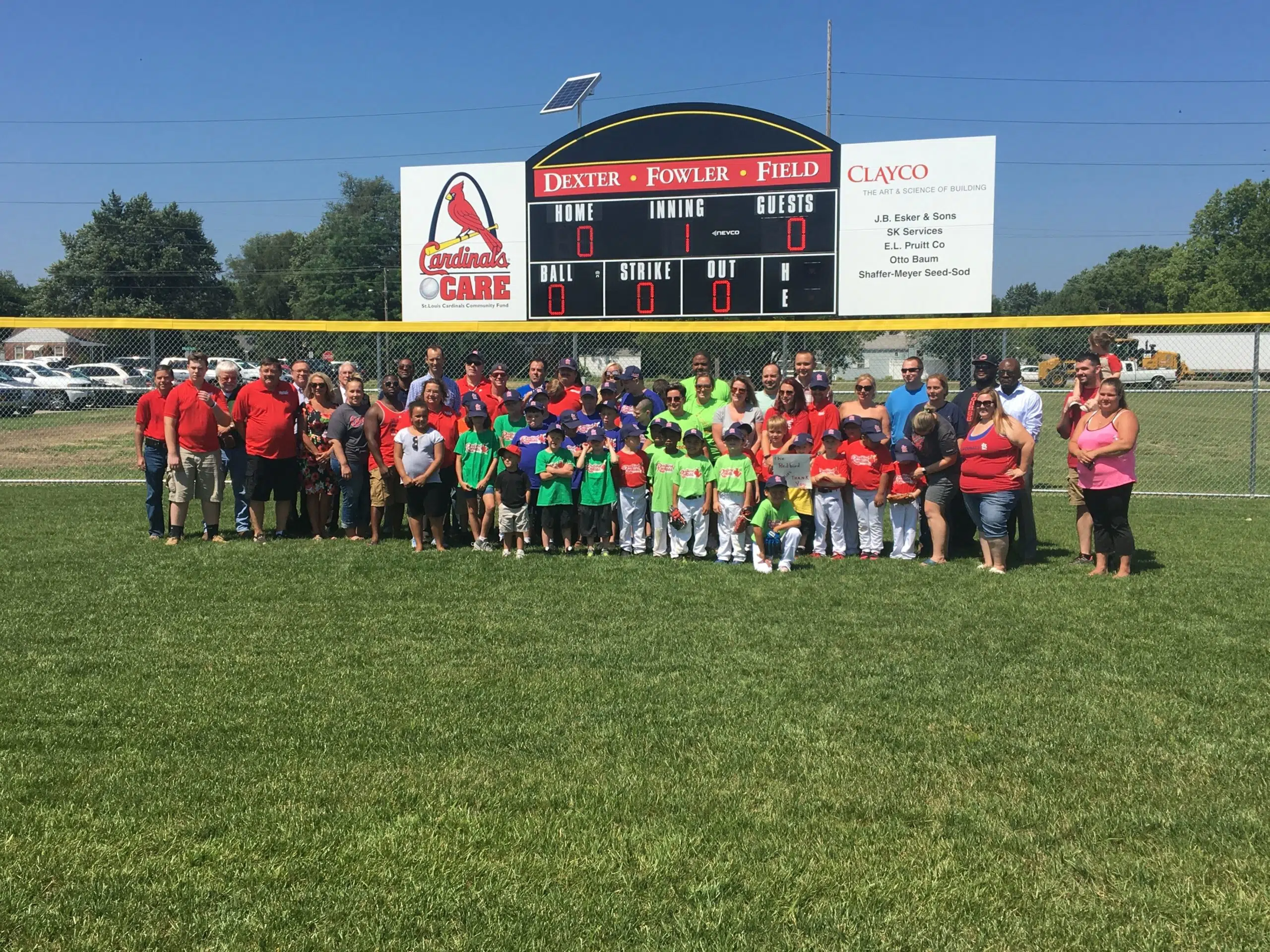 The Redbird Rookies youth baseball program in Decatur will have a new home at Hess Park with newly added Dexter Fowler Field which was dedicated on Tuesday morning.
The youth baseball league sponsored by the St. Louis Cardinals Community outreach organization, Cardinals Care, the Decatur Park District and Decatur Memorial Hospital. The Cardinals Care program provides kids with the opportunity to learn the game and equipment. The Redbirds Rookies have been in Decatur since 2008 and have 150 kids this year apart of the league.
Many members of the Cardinals organization were in attendance including Executive Director of Cardinals Care Michael Hall, who graduated from Millikin University in 1993 and Cardinals president Bill DeWitt III. Dexter Fowler Field is 23rd field donated since the Cardinals Care program started in 1997.