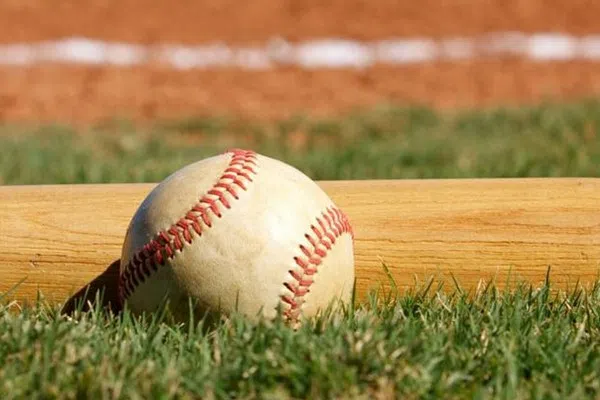 >>Suns' Knight Suffers Torn ACL, Could Miss Season
(Phoenix, AZ)  —  The season appears to be over before it begins for Brandon Knight.  The Suns guard tore his left ACL while playing in Florida and will likely miss all of the 2017-18 campaign.  Knight averaged 11 points in 54 games with Phoenix last season.
>>Police Say Whitehead Was Misidentified
(Prince William County, VA)  —  Virginia Police say former Cowboys wide receiver Lucky Whitehead was misidentified in a June shoplifting case.  Authorities say the man charged with petit larceny falsely provided police with Whitehead's identity.  The Cowboys released Whitehead on Monday and are sticking with the decision.
>>Olsen Reports To Camp
(Spartanburg, SC)  —  Panthers tight end Greg Olsen is a man of his word.  He reported to camp yesterday despite unhappiness over his current contract.  Olsen says he plans on playing out the final two years on his deal and wants to avoid being a distraction.
>>Cardinals Cut Down Rockies In Ninth
(St. Louis, MO)  —  Jedd Gyorko plated the winning run with a sac-fly in the bottom of the ninth as the Cardinals cut down the Rockies 3-2 at Busch Stadium.  Paul DeJong hit a two-run homer in the first for St. Louis.  Matt Bowman gave up a game-tying, solo homer to Trevor Story in the eighth.  Trevor Rosenthal pitched two innings for the win.
>>Cubs Get Even With White Sox
(Chicago, IL)  —  Willson Contreras went 3-for-5 with a home run and four RBI as the Cubs beat the White Sox 7-2 at Wrigley Field.  Ben Zobrist added three hits and an RBI for the Cubs, who lost Monday's opener 3-1.  John Lackey hit four batters, including three in one inning, but still got the win.  These teams now shift to the Southside for two more games tonight and tomorrow.
>>Cubs Official Urges City To Allow 11 More Night Games
(Chicago, IL)  —  The Cubs organization is urging Mayor Rahm Emanuel to remove the cap on night games at Wrigley Field to allow the league average of 54 games under the lights.  The team currently is only able to play 35 night games, plus eight nationally televised games in the evening.
>>Indians Top Halos On Walk-Off Grand Slam
(Cleveland, OH)  —  Edwin Encarnacion's walk-off grand slam in the 11th gave the Indians a wild 11-7 win over the Angels in Cleveland.  The Indians blew a 7-0 lead before recovering for their fifth straight win.  Bradley Zimmer also launched a grand slam in the victory.
>>Keselowski Sticking With Team Penske
(Undated)  —  Brad Keselowski is staying with Team Penske.  Terms of the contract extension were not disclosed, but the team says Keselowski will be with the team for several years.  Keselowski has 22 victories since joining Team Penske in 2010.  He captured the Sprint Cup title in 2012 and is sixth in the current standings.