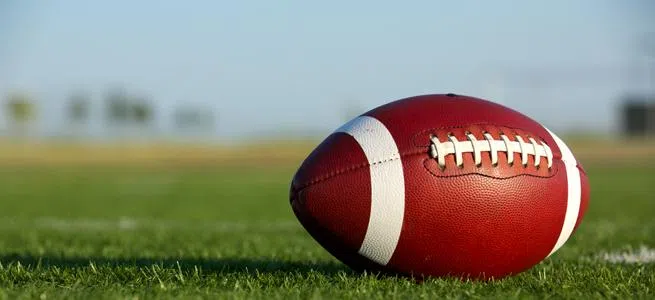 >>Cavs Sign Rose To One-Year Deal
(Cleveland, OH)  —  The Cavaliers are adding a former MVP.  ESPN reports the Cavs and Derrick Rose have agreed to a one-year deal worth 2.1-million dollars.  Rose averaged 18 points in 64 games with the Knicks last season.  He spent his first eight years with the Bulls.
>>Grichuk Homers Again As Cards Cruise Past Rockies
(St. Louis, MO)  —  Randal Grichuk homered for the fourth straight game to back seven shutout innings from Mike Leake in an 8-2 win over the Rockies at Busch Stadium.  Leake struck out six while allowing just four hits and no walks to move to 7-and-8.  Jose Martinez and Tommy Pham also homered for St. Louis, which had lost two straight and four of its last five games.
>>Cubs Cut Down By White Sox
(Chicago, IL)  —  Justin Grimm gave up a tiebreaking homer to Adam Engel in the sixth inning and the Cubs went on to lose to the White Sox 3-1 at Wrigley Field.  Jon Jay went 4-for-4, while starter Kyle Hendricks drove in the Cubs' lone run with a groundout in the second.  The White Sox had lost nine straight.  The Cubs are now a half-game behind Milwaukee in the NL Central.
>>Colts' Luck Headed To PUP List
(Indianapolis, IN)  —  The Colts are being very cautious with starting quarterback Andrew Luck.  GM Chris Ballard said yesterday that Luck will start training camp on the physically unable to perform list as he works his way back from January surgery on his throwing shoulder.  Luck is throwing, but can't practice until he comes off the PUP list sometime during the preseason.
>>Bears Begin Practice This Week
(Bourbonnais, IL)  —  The Bears hold the first practices of training camp this week.  Chicago will be on the field without pads on Thursday.  The Bears will hold their first padded practice on Saturday.  Chicago begins preseason play against the Broncos on August 10.
>>Cowboys Release Whitehead After Charges Revealed
(Oxnard, CA)  —  The Cowboys are moving on without wide receiver Lucky Whitehead.  They released him after news surfaced Monday that he is facing larceny charges following a shoplifting arrest last month.  Multiple outlets report Whitehead failed to appear in court July 6th, which resulted in another charge and a warrant for his arrest.
>>Broncos Give GM Elway Five-Year Deal
(Denver, CO)  —  The Broncos are rewarding general manager John Elway with a new five-year contract.  The deal will keep him in Denver through at least the 2021 season.  Elway is entering his seventh season as GM and executive vice president of the Broncos.  He's guided the franchise to five AFC West Division titles and two Super Bowl appearances.
>>Earnhardt Jr. To Join NBC TV Booth
(Updated)  —  Retiring NASCAR driver Dale Earnhardt Jr. is trading in his car for a microphone.  Earnhardt Jr. will join the NBC NASCAR broadcast booth starting next season after signing a multi-year contract with the network.  The 42-year-old announced in April that he will retire from racing after this season.