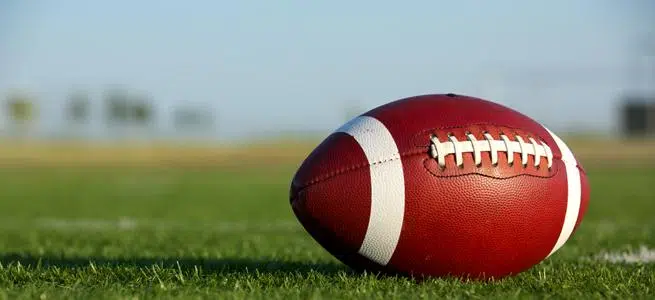 >>Knicks, Rockets Working On Anthony Deal
(Undated)  —  Trade talks involving New York Knicks star Carmelo Anthony are heating up.  ESPN reports the Knicks and Houston Rockets have discussed a potential four-team deal.  However, a trade is not imminent.  The 33-year-old Anthony is willing to waive his no-trade clause to join Chris Paul and James Harden in Houston.
>>NBA Decreases Number Of Timeouts
(New York, NY)  —  The NBA is decreasing the amount of timeouts per game from 18 to 14.  The NBA Board of Governors has approved the rule change along with several others to try and speed up the game.  The Board also approved moving the trade deadline to before the All-Star Game.
>>Westbrook Named Best Male Athlete At ESPYS
(Los Angeles, CA)  —  The 25th edition of The ESPYS took place in Los Angeles last night.  Thunder star Russell Westbrook took home the award for best male athlete.  The honor for the best team went to the Golden State Warriors, while the Cubs were presented with the award for best moment for winning the World Series.
>>Williams Won't Return To Panthers
(Charlotte, NC)  —  There won't be a reunion between DeAngelo Williams and the Panthers.  The running back told ESPN's Adam Schefter there were things that went on in Carolina that he didn't like and still doesn't like to this day.  Williams spent nine seasons with the Panthers before being released in 2015.
>>Colts' Training Camp Around The Corner
(Indianapolis, IN)  —  Training camp for the Colts is around the corner.  Camp kicks off on July 24th, with rookies reporting to the Indiana Farm Bureau Football Center in Indianapolis.  Veterans report on July 29th.   The Colts open preseason action on August 13th with a home game against the Detroit Lions.
>>Forbes: Cowboys Named Most Valuable Sports Franchise
(New York, NY)  —  The Dallas Cowboys are the most valuable sports franchise in the world.  That's according to "Forbes", which values the Cowboys at 4.2-billion dollars.  The Yankees are second on the list at 3.7-billion.  Three soccer clubs round out the top five.