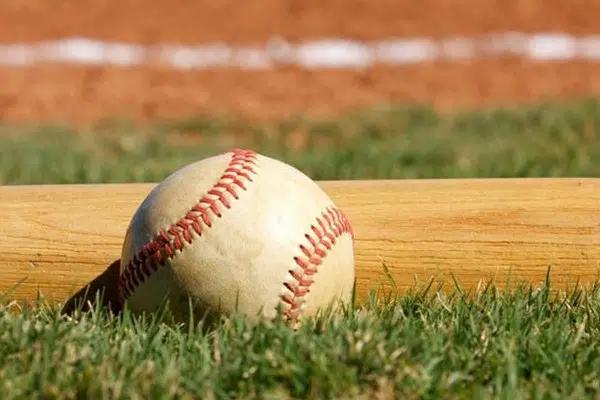 >>Mayweather-McGregor Fight Finalized
(Las Vegas, NV)  —  The mega-fight between Floyd Mayweather and Conor McGregor is officially on.  The 49-and-0 Mayweather announced yesterday he is coming out of retirement to face McGregor in Las Vegas on August 26th.  McGregor is UFC's biggest star, but has never boxed professionally.
>>Brewers Hang On To Clip Cardinals
(St. Louis, MO)  —  The Brewers opened up a six-run lead in the second inning and held on to top the Cardinals, 7-6, in St. Louis.  Mike Leake surrendered six runs over six innings to take the loss.  Aledmys Diaz hit a two-run homer in defeat.  Second baseman Kolten Wong had to leave in the second inning with tightness in his forearm.
>>Dodgers' Puig Suspended One Game For Obscene Gesture
(New York, NY)  —  Dodgers outfielder Yasiel Puig is being suspended one game and fined an undisclosed amount for his obscene gesture towards fans on Tuesday night in Cleveland.  He was handed the punishment after he double-flashed the gesture after hitting a home run.  Puig is appealing the ruling.
>>Mets Cut Down Cubs With Five-Run Eighth
(Flushing, NY)  —  Curtis Granderson hit a go-ahead solo homer during a five-run eighth as the Mets cut down the Cubs, 9-4, in the rubber match of a three-game set in New York. It was Granderson's 300th career home run.  Lucas Duda added a three-run shot in the big inning for the Mets, who have won five of their last six.
>>O's Outslug Sox To End Skid
(Chicago, IL)  —  The Orioles stopped their six-game losing streak with a 10-6 win over the White Sox in Chicago.  Matt Davidson and Alen Hanson homered for Chicago, which had won the first two in the four-game set.  Miguel Gonzalez was lit up for eight runs in just five innings to fall to 4-and-8.
>>West Leaving Warriors For Clippers
(Los Angeles, CA)  —  Basketball legend Jerry West is moving down the California coast.  SI.com reports West is leaving his post as a special consultant with the Warriors to take a similar job with the LA Clippers.  "The Logo" had been with Golden State since 2011.
>>U.S. Open Tees Off Today At ErinHills
(Erin, WI)  —  The 117th U.S. Open tees off today at Erin Hills in Wisconsin. Dustin Johnson, Jordan Spieth and Martin Kaymer [[ KYE-mer ]], the past three champions of the event, are grouped together for the first two rounds.  Johnson won last year at Oakmont.  Play begins at 7:45 a.m. Eastern.