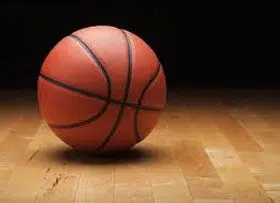 >>Warriors Finish Off Cavs To Take Home Title
(Oakland, CA)  —  The Warriors are NBA champions for the second time in three seasons.  Golden State closed out the NBA Finals with a 129-120 win over the Cavaliers in Game Five.  The Warriors went 16-and-1 during the postseason.  LeBron James scored 41 points, but fell to 3-and-5 all-time in the Finals.
>>Warriors' Durant Named MVP
(Oakland, CA)  —  Kevin Durant's move from Oklahoma City to Golden State is paying off.  Durant was named MVP of the NBA Finals following last night's win over Cleveland.  "KD" had 39 points in Game Five and averaged 35.2 points, 8.4 rebounds and 5.4 assists en route to winning his first title.
>>Cardinals, Brewers Play Two Today
(St. Louis, MO)  —  The Cardinals and Brewers will play two today.  The teams have a day-night doubleheader at Busch Stadium, with the first game at 1:15 p.m. and the nightcap at 7:15 p.m.  Lance Lynn will oppose Jimmy Nelson in the opener, followed by Marco Gonzales and Paolo Espino in game two.
>>Cubs, Lackey Lose To Mets
(Flushing, NY)  —  John Lackey surrendered three home runs in five innings as the Cubs lost 6-1 to the Mets in New York.  Asdrubal Cabrera took him yard twice and Jay Bruce also homered for New York.  Addison Russell hit one out in the seventh for Chicago.  The second of the three-game series is tonight.
>>White Sox Outslug O's
(Chicago, IL)  —  Kevan Smith homered and plated three as the White Sox outslugged the Orioles, 10-7, in the opener of a four-game series.  Matt Davidson also went deep while Avisail Garcia drove in three runs for Chicago.  Jake Petricka picked up the win in relief.
>>Cubs Take Three Pitchers In MLB Draft
(Secaucus, NJ)  —  The Cubs are taking three pitchers in the MLB Draft.  Chicago selected State College of Florida Manatee's Brendon Little, LSU's Alex Lange and Loyola Marymount's Cory Abbott last night.  The White Sox chose Missouri State third baseman Jake Burger and Wake Forest first baseman Gavin Sheets.  The draft continues today.
>>Twins Take High School Prospect Lewis With Top Pick
(Secaucus, NJ)  —  California high school shortstop/outfielder Royce Lewis is the top pick in the 2017 MLB Draft.  The Twins selected the 6-foot-2, 190-pound Lewis first overall last night.  Lewis turns 18 years old on Thursday.  The MLB Draft continues today.
>>Colts Kick Off Minicamp
(Indianapolis, IN)  —  The Colts kick off mandatory minicamp today.  The three-day minicamp runs through Thursday.  Any players not present are subject to fines.  In other Colts news, wide receiver Trey Griffey and cornerback Reggie Powell were each waived yesterday.  Griffey is the son of MLB Hall of Famer Ken Griffey Junior.  The Colts also signed defensive back Tyvis Powell and wide receiver Chris Briggs.
>>Mayweather Promotions Seeks Date For Megafight
(Las Vegas, NV)  —  A megafight between Floyd Mayweather and Conor McGregor is apparently a step closer to reality.  ESPN reports Mayweather Promotions plans to request August 26th from the Nevada State Athletic Commission for the bout.  The fight would likely take place at T-Mobile Arena in Las Vegas.