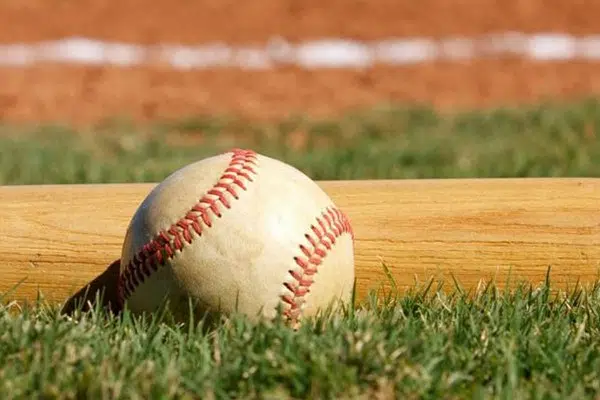 >>Reds' Gennett Homers Four Times In Rout Of Cardinals
(Cincinnati, OH)  —  Reds outfielder Scooter Gennett is the 17th player in MLB history to hit four home runs in a single game.  Gennett went 5-for-5 with 10 RBI in Cincinnati's 13-1 rout of the Cardinals.  Gennett is the first player to homer four times in a game since Josh Hamilton in 2012.  No player has ever hit more than four home runs in a single game.
>>Cubs Down Marlins For Fifth Straight Win
(Chicago, IL)  —  The Cubs ran their winning streak to five games with a 10-2 rout of the Marlins at Wrigley Field.  Anthony Rizzo hit a three-run homer and finished with four RBI for Chicago.  Jake Arrieta tossed six innings of two-run ball to improve to 6-and-4.
>>White Sox Double Up Rays
(St. Petersburg, FL)  —  Three solo homers powered the White Sox to a 4-2 win over the Rays at The Trop in the opener of a three-game series.  Yolmer Sanchez, Avisail Garcia and Todd Frazier each left the yard.  Reliever Chris Beck came away with the win and David Robertson nailed down his ninth save.  Chicago ended a five-game losing streak.
>>Royals End Astros' 11-Game Winning Streak
(Kansas City, MO)  —  The Astros' 11-game winning streak is over in dramatic fashion.  Mike Moustakas belted a two-run homer in the bottom of the ninth inning to give the Royals a 9-7 victory over Houston.  The Astros blew a 7-1 lead.  The 11-game run was the longest in the majors this season.
>>Andrew Luck Still Not Throwing
(Indianapolis, IN)  —  Colts quarterback Andrew Luck is still not throwing a football.  Luck is coming off of shoulder surgery.  Head coach Chuck Pagano says there is no timetable for him to start throwing.  The franchise QB has been on the practice field running drills with the wide receivers without attempting a pass.  The team does not plan on adding another signal-caller as of yet.
>>Trubisky Taking Reps With Second Team
(Lake Forest, IL)  —  Organized team activities continue for the Bears.  Quarterback Mitch Trubisky said after yesterday's session he's been taking reps with the second team in place of the injured Mark Sanchez.  The Bears are off today.  They will hold their final OTA workouts of the offseason tomorrow and Friday.
>>Jets Parting Ways With Harris, Decker
(Undated)  —  The Jets are saying goodbye to two veteran starters.  They've released inside linebacker David Harris and said they also intend to part ways with wideout Eric Decker.  ESPN reports the Jets plan to either trade or release Decker this week.  Talks broke down with Harris for a renegotiated deal.
>>Game Three Of NBA Finals Tonight
(Cleveland, OH)  —  Game Three of the NBA Finals between the Warriors and Cavaliers takes place tonight in Cleveland.  Golden State grabbed a 2-0 lead in the best-of-seven set with a 132-113 win on Sunday.  The Warriors are 14-and-0 in this year's postseason.
>>Pens Host Preds In Game Five Tomorrow
(Pittsburgh, PA)  —  The Stanley Cup Final is heading back to Pittsburgh all tied up.  The Penguins will host the Predators in Game Five of the best-of-seven set tomorrow night at PPG Paints Arena.  After winning the first two games at home, the Pens lost twice in Nashville including a 4-1 setback on Monday.
>>Raptors Apologize For Press Release
(Ogden, UT)  —  A minor league baseball team is apologizing after a controversial ad went viral.  The Ogden Raptors came under fire after announcing "Hourglass Appreciation Night" would take place in August.  The ad included cartoon images of women in bikinis.  Team president Dave Baggott says the release was unauthorized, not approved or scheduled.