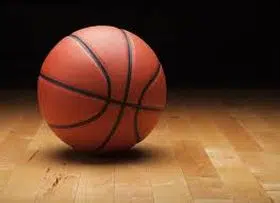 >>Warriors Crush Cavs In Game Two
(Oakland, CA)  —  The Warriors are two wins away from their second title in three years.  Kevin Durant had 33 points and 13 rebounds as the Warriors crushed the Cavaliers, 132-113, in Game Two of the NBA Finals.  Golden State has a 2-0 lead in the best-of-seven series.  The Cavs host Game Three Wednesday.
>>Kerr Returns To Bench
(Oakland, CA)  —  The Warriors' boss was back on the bench for last night's win.  Head coach Steve Kerr returned to the sidelines for the first time since April 19th.  He has been dealing with complications from back surgery.  Golden State went 11-and-0 without Kerr and is 14-and-0 this postseason overall.
>>Cubs Clip Cardinals
(Chicago, IL)  —  Pinch-hitter Jon Jay singled in the go-ahead run in the seventh and the Cubs held on for a 7-6 win over the Cardinals in Chicago.  Ian Happ homered twice and plated four to help Chicago complete a three-game sweep.  Pedro Strop got the win and Koji Uehara earned his second save.
>>Tigers Sweep White Sox
(Detroit, MI)  —  Justin Upton's three-run homer in the bottom of the ninth gave the Tigers a 7-4 win over the White Sox.  Todd Frazier hit a solo homer for Chicago, which was swept in the three-game set.  David Robertson allowed Upton's shot to fall to 3-and-2.
>>Astros Extend Win Streak To 10
(Arlington, TX)  —  The red-hot Astros continue to roll.  Houston ran its winning streak to 10 games with a 7-2 victory over the Rangers.  The 'Stros are an MLB-best 41-and-16 and have a 13-and-a-half-game lead in the AL West.
>>Jimmie Johnson Wins At Dover
(Dover, DE)  —  Jimmie Johnson took the checkered flag at the Triple-A 400 Drive For Autism at Dover International Speedway.  The win is Johnson's 11th at Dover, which extends the track record and tied him for sixth all-time with Cale Yarborough at 83 career wins.  Larson, Martin Truex Jr., Ryan Newman and Chase Elliott rounded out the top five.
>>Predators Clash With Penguins In Game Four
(Nashville, TN)  —  The Predators look to tie up the NHL Stanley Cup Final as Game Four gets going tonight at Bridgestone Arena.  Nashville earned a 5-1 victory on Saturday and trails the series, two games to one.  Pekka Rinne is expected to start in the net after making 27 saves in Game Three.  The puck drops at 7 p.m.