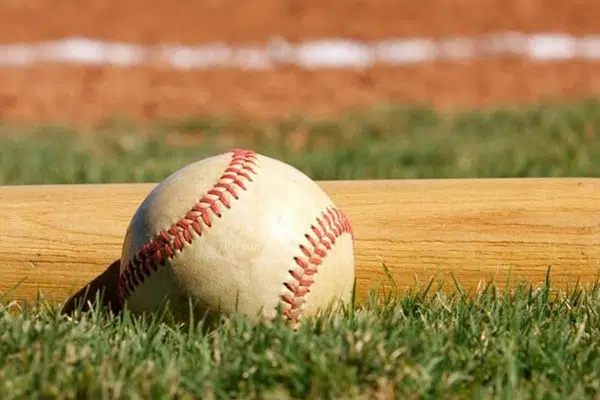 >>Harper, Strickland Suspended After Fight
(San Francisco, CA)  —  Major League Baseball is suspending Nationals star Bryce Harper and Giants reliever Hunter Strickland following their fight during Monday's game in San Francisco.  Harper has been hit with a four-game ban while Strickland has been suspended for six.  Both players are appealing.
>>Angels' Pujols Hits 599th Career Home Run
(Anaheim, CA)  —  Angels slugger Albert Pujols is just one homer away from joining exclusive company.  Pujols belted his 599th career home run in the Angels' 9-3 rout of the Braves in Anaheim.  Pujols will become the ninth member of the 600-home-run club with his next blast.
>>Cardinals Drubbed By Dodgers
(St. Louis, MO)  —  Michael Wacha allowed four runs in just three innings of work as the Cardinals lost 9-4 to the Dodgers at Busch Stadium.  Yadier Molina's two-run single capped a three-run first for St. Louis, which lost its third in-a-row.  Molina also homered in the eighth.  The Cards have lost five-of-six overall.
>>Cubs Drop Fifth Straight To Padres
(San Diego, CA)  —  The Cubs' losing streak is now at five games after a 6-2 setback to the Padres in San Diego.  Eddie Butler was battered for all six runs in less than five innings to take the loss.  Kyle Schwarber hit his eighth home run for Chicago.  The teams close out the three-game series this afternoon.
>>Red Sox Outslug White Sox In Sale Return
(Chicago, IL)  —  Chris Sale is a winner in his return to Chicago as the Red Sox outslugged the White Sox 13-7.  Sale faced the White Sox for the first time since being traded to Boston in December.  He improved to 6-and-2 despite allowing five earned runs in five innings.  Boston hit six home runs in the victory.
>>Pens Host Predators In Game Two
(Pittsburgh, PA)  —  The Penguins host the Predators in Game Two of the Stanley Cup Final tonight in Pittsburgh.  The defending champion Pens blew a three-goal lead before recovering for a 5-3 win in the opener of the best-of-seven matchup on Monday.  The series will shift to Nashville on Saturday.
>>Bears' Sanchez Injures Knee
(Lake Forest, IL)  —  Bears quarterback Mark Sanchez suffered a knee injury during organized team activities yesterday.  Sanchez will be out of action until at least the start of training camp.  Chicago had waived fellow QB Connor Shaw earlier in the day but rescinded the move after Sanchez's injury.
>>Documents: Woods Found Asleep At The Wheel; BAC 0.000
(Jupiter, FL)  —  Tiger Woods' claim that no alcohol was involved in his DUI arrest in Florida is being backed by court documents.  The "Palm Beach Post" reports the documents show Woods was found by officers asleep behind the wheel of his vehicle in Florida.  The documents also show that two breathalyzer tests given to the 41-year-old Woods were negative.