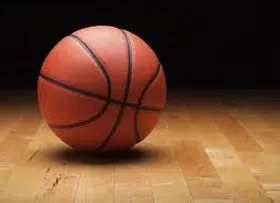 >>Cubs' Rally Falls Short Against Giants
(Chicago, IL)  —  The Cubs got two-run homers from Javier Baez and Ben Zobrist in the eighth inning, but it wasn't enough as they lost 6-4 to the Giants at Wrigley Field.  Chicago fell behind 6-0, with John Lackey allowing five runs in five frames to fall to 4-and-4 with the loss.  The four-game series continues tonight.
>>Cardinals At Dodgers Tonight
(Los Angeles, CA)  —  After an off-day, the Cardinals begin a six-game road trip tonight in Los Angeles.  They play the first of three against the Dodgers, with Lance Lynn starting for St. Louis.  He's 4-and-2 with a 2.78 ERA.  Clayton Kershaw goes for LA.  He's 7-and-2 with a 2.15 ERA.  First pitch is at 9 o'clock.
>>Greinke Pitches D'backs Past White Sox
(Phoenix, AZ)  —  Zack Greinke fell one out shy of a complete game as the Diamondbacks downed the White Sox 5-1 in the first of a three-game set in Arizona.  Leury Garcia popped a solo homer for Chicago, which had won its previous three.  Miguel Gonzalez fell to 3-and-5 with the loss.
>>Warriors Complete Sweep Of Spurs
(San Antonio, TX)  —  The Warriors are going to the NBA Finals for the third straight year.  Golden State completed a four-game sweep of the Spurs with a 129-115 win in San Antonio.  Steph Curry scored 36 points for the Warriors, who are the first team to start the playoffs 12-and-0 in NBA history.
>>Celtics Clash With Cavs In Game Four
(Cleveland, OH)  —  The Celtics clash with the Cavaliers in Game Four of the Eastern Conference finals tonight in Cleveland.  Boston rallied from a 21-point deficit for a stunning 111-108 victory in Game Three on Sunday.  The Cavs still hold a 2-1 lead in the best-of-seven series.
>>Kanter Wants To Become U.S. Citizen
(New York, NY)  —  Oklahoma City Thunder center Enes Kanter wants to become an American citizen.  Kanter spoke in New York yesterday after he was detained and stripped of his passport in Romania over the weekend.  Kanter, who has been a critic of Turkish president Recep Tayyip Erdogan, says he has been receiving death threats.
>>Predators Advance To First Cup Final
(Nashville, TN)  —  The Predators are moving on to the Stanley Cup Final for the first time in history.  Nashville closed out the Western Conference finals with a 6-3 win over the Ducks in Game Six.  The Penguins can advance to the championship round with a win at Ottawa tonight in Game Six of the East finals.
>>Dixon, Franchitti Robbed At Gun Point
(Indianapolis, IN)  —  Indianapolis 500 pole sitter Scott Dixon and former driver Dario Franchitti [ are safe after being robbed at gun point in Indianapolis on Sunday.  The two were robbed at a Taco Bell drive-thru by two teenagers, who were later arrested.  Chip Ganassi Racing issued a statement saying both men are "completely fine."
>>Monster Series Stays In Charlotte For Coca-Cola 600
(Charlotte, NC)  —  The Monster Energy NASCAR Cup Series stays in Charlotte for the Coca-Cola 600 on Sunday.  Qualifying takes place Thursday evening, with the 400-lap, 600-mile race to follow on Sunday.  Kyle Larson enters the weekend atop the driver standings.