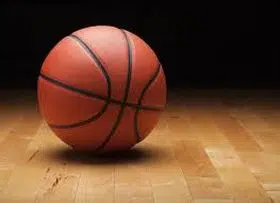 (Boston, MA)  —  The Celtics are moving on to the Eastern Conference finals.  Isaiah Thomas had 29 points and 12 assists as the Celtics cut down the Wizards 115-105 in Game Seven of their second-round series.  The Celtics advance to face LeBron James and the Cavaliers in the East finals.  Boston hosts Game One tomorrow.
>>Warriors Face Spurs In Game Two
(Oakland, CA)  —  Game Two of the Western Conference finals between the Spurs and Warriors takes place tonight in Oakland.  Golden State rallied from a 25-point deficit for a 113-111 win in Game One on Sunday.  Spurs star Kawhi Leonard will not play tonight after re-injuring his left ankle in Game One.
>>Angels Hit Three Homers To Sink Sox
(Anaheim, CA)  —  Mike Trout hit a go-ahead solo homer during a four-run fifth as the Angels rallied for a 5-3 win over the White Sox in Anaheim.  Jose Abreu belted a two-run homer and Tyler Saladino laced an RBI triple to give Chicago a 3-0 lead.  Mike Pelfrey fell to 0-and-4 after failing to make it out of the fifth.
>>Cardinals Host Red Sox Tonight
(St. Louis, MO)  —  After an off-day, the Cardinals resume their homestand tonight with the first of two games against the Red Sox at Busch Stadium.  Lance Lynn starts for St. Louis.  He's 4-and-1 with a 2.75 ERA.  Eduardo Rodriguez gets the ball for Boston.  He's 1-and-1 with a 2.80 ERA.
>>Cubs Host Reds Tonight
(Chicago, IL)  —  The Cubs are back at Wrigley Field tonight.  They host the Reds in the first of a three-game series.  Chicago went 2-and-4 on its road trip to Colorado and St. Louis and has lost seven of its last nine overall to fall to 18-and-19.  John Lackey opposes Bronson Arroyo tonight.
>>Pens Get Even With Sens
(Pittsburgh, PA)  —  The Eastern Conference Final is tied up at a game apiece.  Phil Kessel's goal with just under seven minutes left in the third gave the Penguins a 1-0 win over the Senators in Game Two of their best-of-seven set in Pittsburgh.  Marc-Andre Fleury stopped all 23 shots he faced in the win.  Ottawa hosts Game Three tomorrow.
>>Fox Praises Trubisky After Minicamp
(Lake Forest, IL)  —  The early returns are positive for Bears quarterback Mitch Trubisky.  Head coach John Fox says Trubisky had a "great camp" during rookie practices.  The Bears traded up to the number-two spot to select the North Carolina product in this year's draft.
>>Lacy Earns Weight Incentive Bonus
(Renton, WA)  —  New Seahawks running back Eddie Lacy is being rewarded for meeting a weight goal.  Lacy will receive a 55-thousand-dollar bonus for weighing in at 255 pounds or less yesterday.  Lacy tipped the scales at 253.  He can earn another 55-thousand dollars if he weighs 250 pounds or less on June 12.
>>Hernandez's Fiancee Talks To Dr. Phil
(Boston, MA)  —  Aaron Hernandez's fiancée is speaking out publicly for the first time about the former Patriots tight end.  In an interview on the "Dr. Phil " show, Shayanna Jenkins-Hernandez said she doesn't think Aaron's death in his prison cell in April was a suicide.  She adds he was upbeat in their last phone call just hours before he was found hanged.