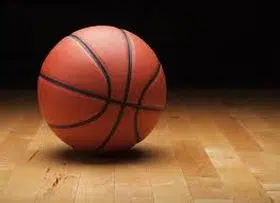 >>Cavs Complete Sweep Of Raptors
(Toronto, Ontario)  —  The Cavaliers are moving on to the Eastern Conference finals.  Cleveland completed a four-game sweep of the Raptors with a 109-102 win in Toronto.  LeBron James scored 35 points for the Cavs, who are 8-and-0 in this year's playoffs.
>>Wizards, Rockets Get Even
(Undated)  —  A pair of second-round series are all tied up.  The Wizards evened their best-of-seven semifinal set with a 121-102 win over the Celtics in Game Four in Washington.  The Rockets also tied things up with the Spurs with a 125-104 home victory in Game Four.
>>Blues Ousted By Predators In Six Games
(Nashville, TN)  —  The season is over for the Blues.  They've been ousted from the playoffs in six games by the Predators.  The Blues dropped Game Six 3-1 in Nashville.  Paul Stastny staked St. Louis to a 1-0 lead early in the first, but the Blues would not score again.  Nashville is in its first West final.
>>Pham Carries Cards To 14-Inning Win At Atlanta
(Cumberland, GA)  —  Tommy Pham homered twice, including a two-run shot in the 14th inning, as the Cardinals outlasted the Braves 6-4 in Atlanta.  He finished 4-for-5 with a walk as St. Louis swept the three-game set.  Matt Carpenter also homered.  Sam Tuivailala got the win and Kevin Siegrist his first save.
>>Yankees Sweep Cubs With Marathon Win
(Chicago, IL)  —  The Yankees completed a three-game sweep of the Cubs with a 5-4, 18-inning win at Wrigley Field.  The marathon took just over six hours and was the longest interleague game in MLB history.  Chicago forced extras with a three-run ninth inning against former Cub Aroldis Chapman.  Pedro Strop took the loss.
>>O's Sweep White Sox
(Baltimore, MD)  —  The Orioles completed a three-game sweep of the White Sox with a 4-0 win in Baltimore.  Jose Quintana allowed all four runs in five innings to fall to 2-and-5.  Chicago has dropped six of its last eight games.
>>Mets Suspend Harvey
(Flushing, NY)  —  The "Dark Knight" is in hot water.  The Mets have suspended pitcher Matt Harvey for three games for violating team rules.  The Mets did not say what Harvey did, but multiple reports say he did not show up to the ballpark on Saturday.
>>Daly Gets First Win Since 2004
(The Woodlands, TX)  —  John Daly is celebrating his first victory in over a decade.  Daly held on to win the Insperity Invitational on the PGA Champions Tour yesterday.  The 51-year-old Daly captured his first title since the 2004 Buick Invitational.
>>Stenhouse Captures First NASCAR Win
(Lincoln, AL)  —  Ricky Stenhouse Jr. is visiting victory lane for the first time in his NASCAR career.  Stenhouse Jr. took the checkered flag at the Geico 500 at Talladega Superspeedway.  Jamie McMurray, Kyle Busch, Aric Almirola and Kasey Kahne rounded out the top five.